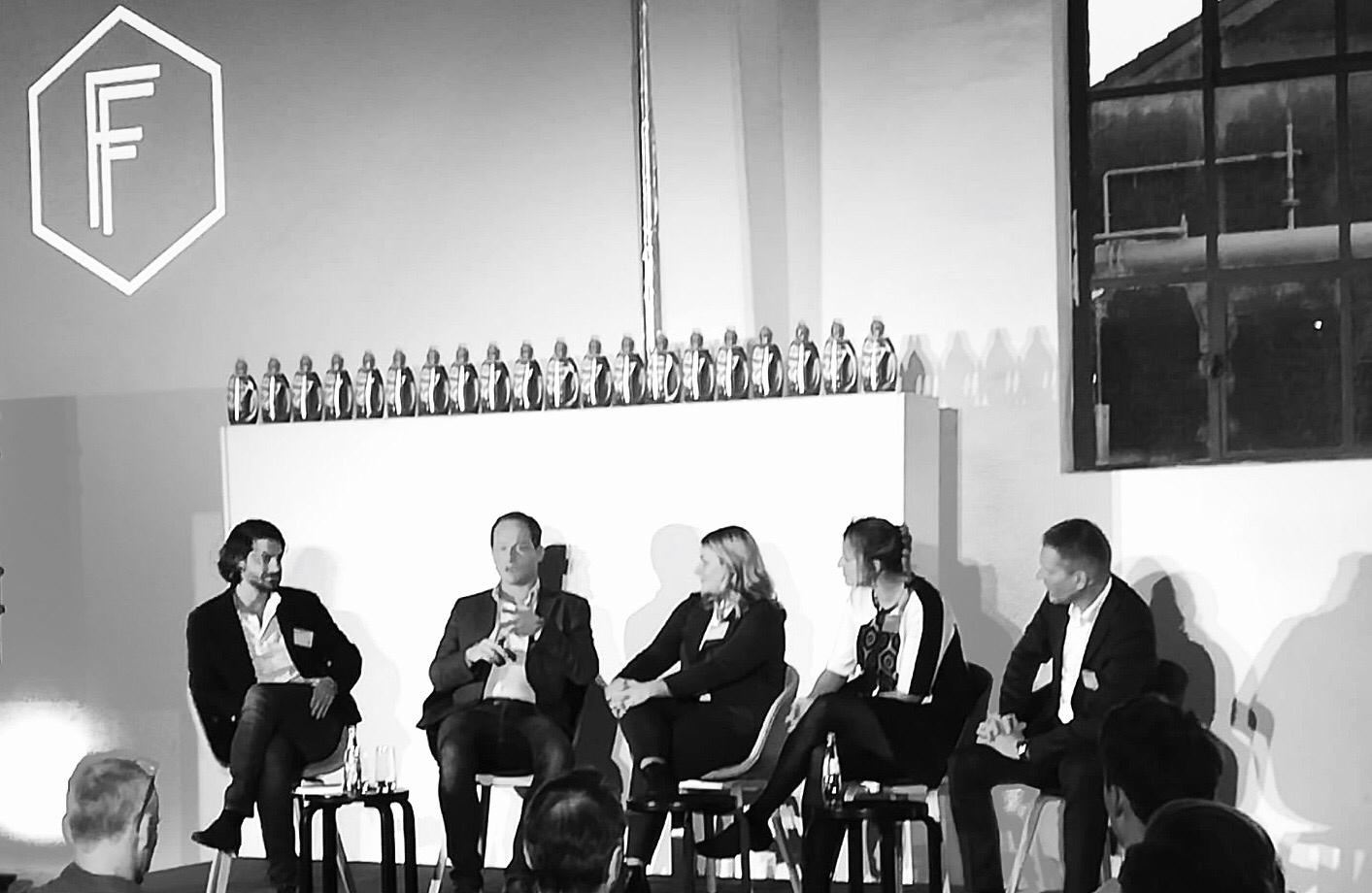 Karim Jalbout, Yuri Van Geest (Futurist), Sara Green Brodersen (Founder), Vanessa Gstettenbauer (VC), Jan Mrosik (CDO)
Key takeaways from 2018 Founder's Forum
We are beyond the "education" stage of industrial technology and into the "adoption stage." These technologies are now creating revenue. The focus is scaling them.

The biggest opportunity is in B2B, especially in shared economies such as AirB&B, etc.

"It's 1% AI, and 99% applied." --Chris Boos, CEO of Arago. Don't fall into the trap of creating data insights if the quality is not there.

The industry needs to collaborate, not compete, on technology standards (e.g. safety in mobility). If not, China will continue to be lightyears ahead.

Purpose, Purpose, Purpose. You must have a purpose to attract and retain the best talent.

"Deploy curiosity." --Jean-Francois van Boxmeer, CEO of Heineken. In order to be competitive, you must have a balance between delivering on today's needs and being seriously curious in preparing for the future.

It's true. Heineken's own Lagunitas has launched a non-alcoholic cannabis beer.
---
About the Founders Forum
Founders Forum is a community for the best global entrepreneurs, select inspiring CEOs and key investors, in media and technology. At its global events and on this site it brings together the world's best, brightest and most dynamic digital entrepreneurs; who engage in open debate, brainstorming, discussion and problem-solving. Dusseldorf's Founders Forum on November 7th was co-hosted by Henkel.