#NOAH16
Berlin and London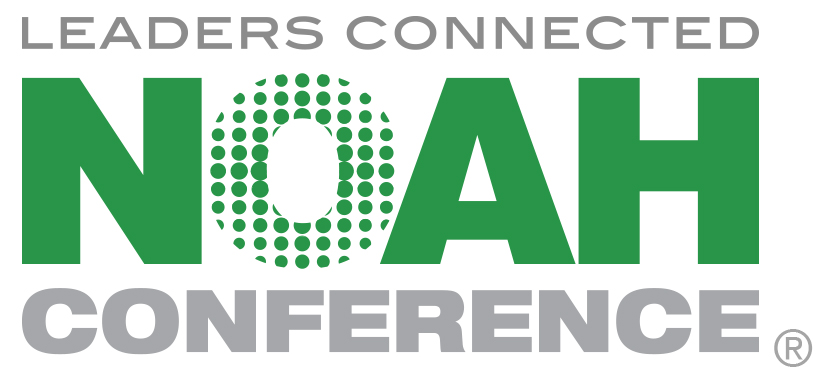 Egon Zehnder is honored to be a partner of the 2016 NOAH Conference. The target audience spans from entrepreneurs, investors, corporate executives, networkers to leading industry journalists. In Berlin on June 8 the program features a B2B presentation by Karim Jalbout, European Digital Practice leader at Egon Zehnder, followed by a panel discussion on board matters. Consultants from Egon Zehnder Germany, who work with their clients on digital talent and transformation, will be present.
---
Digital Disruption: Tapping the Power of Leadership Potential
Digital disruption is the new normal. But how can leaders turn transformation to their advantage? A key takeaway from NOAH 2016, says Egon Zehnder's Karim Jalbout, is the importance of tapping potential both at the executive and board level. "As a leader, your responsibility is to show guts and curiosity, and to start thinking today about how you are going to be disrupted in the future." Watch the video to hear how both champion and challenger companies tackle transformation and disruption, and how the right board can help navigate the growing pains for businesses scaling for the next level of success.
---
Competitive Edge Comes from Right People, Not Just New Ideas
"Right now someone else is doing the same thing that you are, working on the same idea. Your competitive advantage is going to be the people around you," says Karim Tabet Jalbout, Egon Zehnder's European Digital Practice Leader, addressing digital economy leaders at the 2016 Noah Conference.
---
View Karim Jalbout's full speech at NOAH16.
The business sector has set out down the road to digital transformation. Most companies are now aware that digital disruption will strike to the very core of their business and that a revolutionary process is under way. But what is it that sets the early and rapid movers apart from the more traditional companies in the slow lane, asks Mark Krymalowski, Egon Zehnder Berlin.
---
Making the Future Now — How Financial Services Firms Can Adapt to a Customer-Centric World
Like other industries before it, financial services finally has awakened to the reality that it is not sheltered from the urgent need to rethink its business model, as well as the experience and engagement of its customers. Until now, there have been technology-driven developments in financial services such as online banking and more streamlined ways of conducting business, but these ultimately have been incremental, cosmetic improvements.
---
Destination Digital – Finding and Building the Talent to Get There
Organizations that fail to embrace digital innovation in their core business will fall behind fast. Yet while many companies recognize the importance of investing in digital, most struggle to incorporate the right digital talent into their enterprises and determine the best structure for the digital-savvy organization.
---
How Do you Build a Team of Top Talent?
For start-ups seeking to take their business to the next level, talent is crucial. Egon Zehnder's Karim Jalbout offers three pieces of advice: don't be afraid to hire people who are brighter than you, always look for leadership potential and be prepared to exchange equity for top talent.
---
Join the Conversation
---