Eliza Law and Catherine Zhu, Egon Zehnder Hong Kong speaking with Hera Siu, COO, Greater China, Cisco Systems & Esther Kwok, Senior Associate, Vega Proprietary Holdings Limited.
"If I Have to Give You One Piece of Advice, It Is to Be Yourself and Accept Who You Are; Never Complain and Never Compare."
An interview with Hera Siu, COO, Greater China, of Cisco Systems, and her daughter Esther Kwok, senior associate of Vega Proprietary Holdings, in a conversation about the next generation of female leadership
Ask Hera Siu about how technology and innovation can radically transform an industry's productivity and she will light up your mind with insights drawn from her long career in IT across Greater China. But she is also a mother of two daughters, one of whom, Esther Kwok, sat down with Siu and Egon Zehnder consultants Catherine Zhu and Eliza Law, just ahead of Egon Zehnder's inaugural Leaders and Daughters dinner event in Hong Kong. The March 1 event convened some of the city's most admired leaders and their daughters to examine the critical issues facing the development of women leaders.
Catherine Zhu: You have a very close-knit family and it would be great to hear about how you have influenced each other. I remember you mentioned that when Esther was born, you took some time off. What motivated you to make that decision?
Hera Siu: Being a working woman, a professional, there are priorities that need to be set. I happened to choose family. I decided that I should take some time off whenever I have our children. So I took one year off [after each child was born]. I think that gave me a very good time to pause and take a break professionally because family is important. And while my daughters were growing up, I would explain to them: "Whenever you do things, you need to have a certain prioritization in your mind."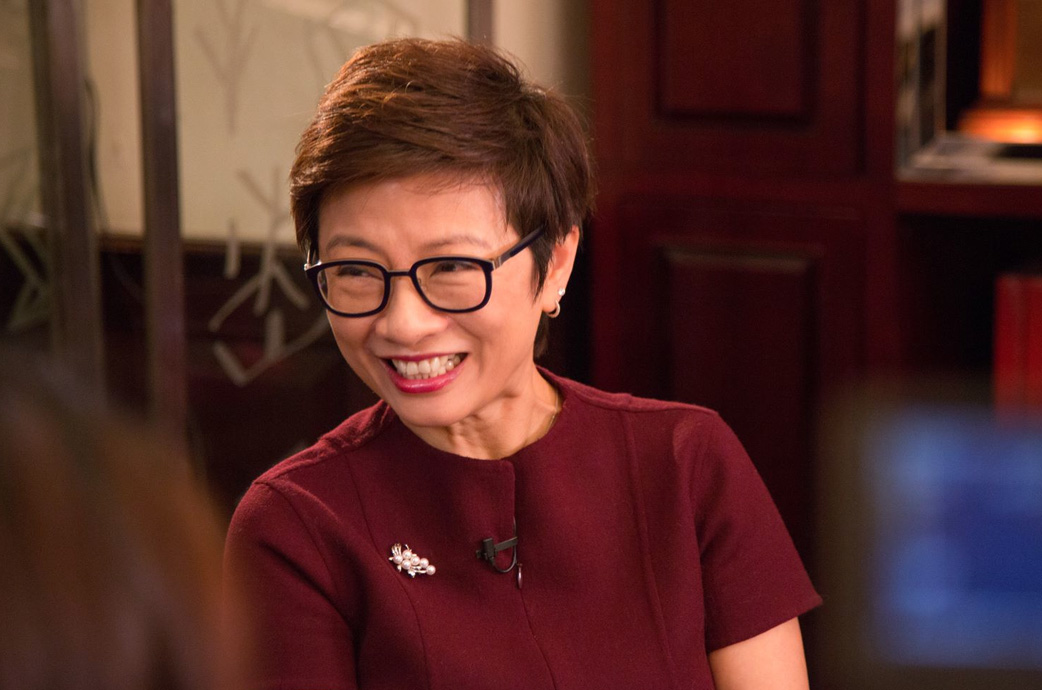 Eliza Law: Esther, has your mother's choice of career affected your own?
Esther Kwok: My mother has influenced me in my own values. She leads by example - every time you go to her with a question, she has different kinds of solutions and outcomes that she already has going through her head. She can offer you an opinion that is very well-reasoned and has great logic. It has always been very helpful to have her as a center point to go back to.
ZHU: A journey is not always smooth-sailing. What have been some of your challenges?
SIU: There was a time when my husband Bernard and I decided to move back to Asia, where the growth was, and is, and I didn't have a job. Our first stop was to Taiwan, and I didn't have a work permit. So I stayed home as a housewife for an entire year. I cannot say that I was a domestic engineer, right? It doesn't work. So I kind of had to take a step back in my career. And it was okay. I was able to climb up by working harder, working smarter, and making sure that I can really do the job so I could get promotions and get back on track.
ZHU: You have switched industries, moving out of technology and into education. How important is it to have a growth mindset?
SIU: Very important. If I can give you one takeaway from my career experience it is the idea of renewal, constant renewal of yourself. You have 3in dialogue with to stay curious. It keeps people younger. Growing yourself internally and renewing your skills for the marketplace is definitely very important.
ZHU: In Hong Kong, we have this issue. Kids go to school and they learn how to do rote learning, basically memorization. How would you suggest that the next generation learn how to make decisions?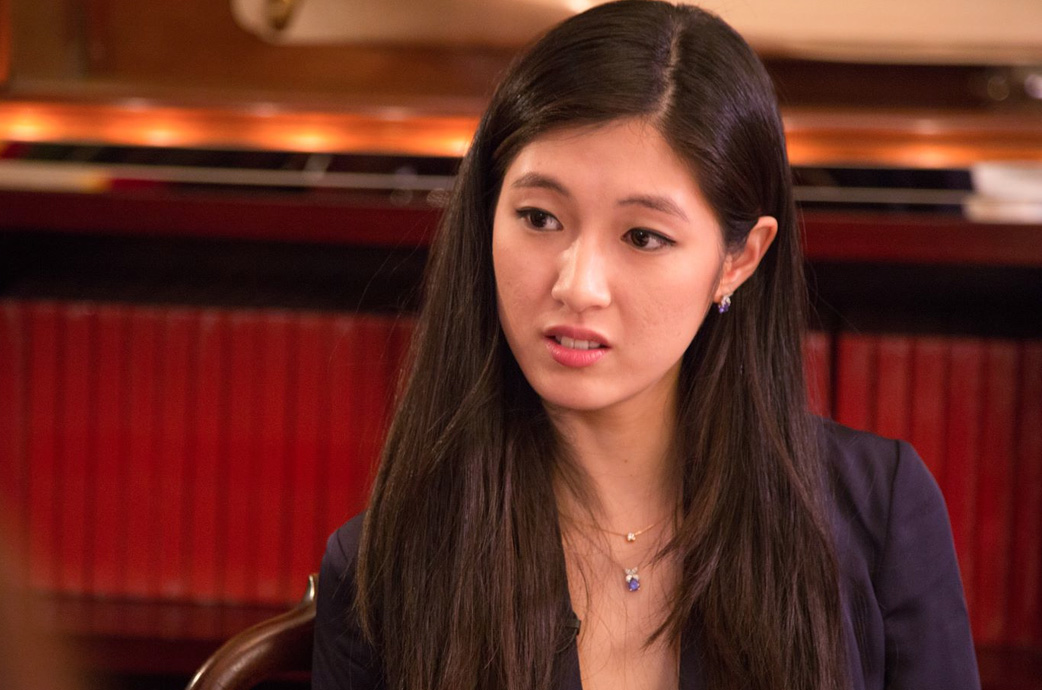 SIU: When I was bringing up the girls, I would put them in situations and ask them to choose. When they were young and just wanted to have a soda pop, I would ask them: "Do you want a Pepsi or a Coke?" They would have to decide, collect information, and think about which one is better, which one tastes better. You start from everyday life and then you add on difficulty when they become older.
LAW: You are from two different industries and generations. What kind of challenges do you see for women in the workplace?
SIU: I'm going to say something controversial. I really don't think there are any gender differencesin my industry. I think your capabilities and how you present yourself speak louder. Whether you are of the stronger or weaker gender doesn't make much difference. It all depends on the content and quality of your work.
KWOK: What I have observed in my own workplace is that guys do tend to be more assertive and less detail-oriented, whereas girls are more detail oriented, but sometimes less willing to talk in meetings.
SIU: All leaders need to understand the strengths of their team members. One of the strengths of a female employee is that she can truly understand what she is good at. In my study of female and male co-workers, women tend to focus on the process. We really enjoy the process, whereas our male colleagues focus on results. They celebrate results a lot more than women. If I have to manage a team, I would definitely pick a good combination.
Esther, if you were to give one piece of advice to your mom, what would it be?
KWOK: Wow, one piece of advice. She's so perfect, though.
SIU: I didn't pay her.
KWOK: Why don't you start first?
SIU: Okay. If I have to give you one piece of advice, it is just be yourself, accept who you are, never complain and never compare. That would be my advice.
KWOK: I'm in an extraordinary position that I have such a great role model in front of me. I have a lot of friends who say, "I don't have a female role model to look up to." I don't think it matters whether it's a female role model or not, but the fact that I have one is a huge plus in my life.
Thank you very much for joining us.
The interview with Hera Siu and Esther Kwok was conducted by Catherine Zhu and Eliza Law, Egon Zehnder, Hong Kong.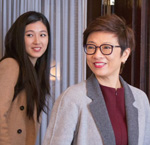 Esther Kwok is a senior associate at Vega Proprietary Holdings Limited in Hong Kong. Prior to this role she was an associate at GSR Capital and an investment banking analyst at Deutsche Bank. Esther has a BBA in finance and accounting from the University of Michigan's Stephen M. Ross School of Business
Hera Siu serves as COO, Greater China, of Cisco Systems. Previously, she served at Pearson, where she ran the Greater China region. From 2010 to 2014, she was at SAP, and also has held leadership positions at companies such as Computer Associates, Pacific Century Cyberworks, Solar, Nokia, Hong Kong Telecom and Northern Telecom. She is a former member of the Board of Directors at SITA. She holds an MBA and a Bachelor's degree in Financial Science from the University of Nevada, USA.