Fortune – Why Apple Co-Founder Steve Wozniak Is the Original Geek
On May 25, I had the chance to interview Steve Wozniak, also known as "Woz," at the C2 conference in Montreal. Around 1,200 people gathered inside the conference's celebrated "Big Top," a circular stage inside a round circus tent (some of the conference's directors are Cirque du Soleil alums). Woz, of course, was the technological genius who co-founded Apple along with Steve Jobs and personally invented the Apple II computer.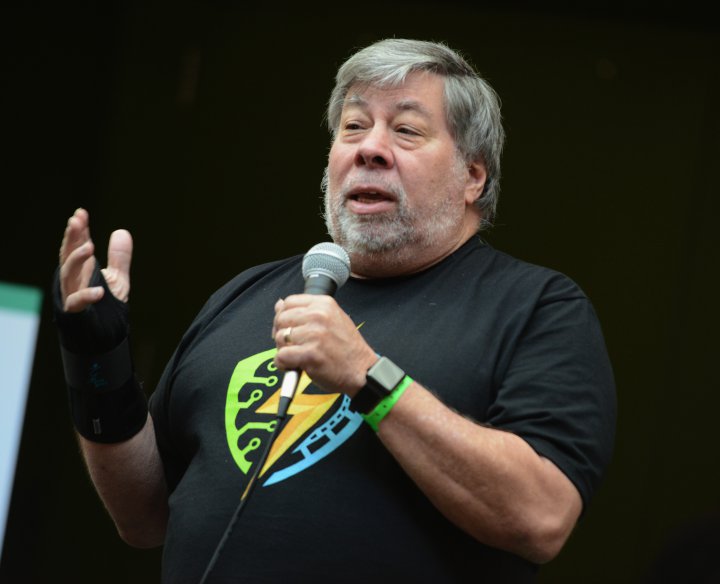 Now 66, he's more comfortable speaking to crowds about the good old days than tinkering in his own garage. Unscripted and voluble, he shared anecdotes about what it was like working with Jobs, how the Silicon Valley culture has changed—not necessarily for the better—and his belief that artificial intelligence is nothing to be afraid of, because we are still very far away from replicating the human elements of a good decision.
But Woz got the most enthusiastic reaction of all when he talked about his own philosophy on life, a philosophy that is not particularly complex or sophisticated, but one focused on happiness over valuation, on being satisfied with what you have rather than always craving more. Woz received thunderous applause when he talked about his "happiness equation": H = S - F (happiness equals smiles minus frowns). Trite, sure, but the childlike Woz means it, and his own authenticity rang true inside the tent.
To me, the rapturous response Woz received spoke to something else: an awareness of the soullessness that pervades the technology space these days, and a desire to go back to simpler times, when geeks toiled because they just wanted to, in Woz's words, make cool stuff—not because they hoped to become a unicorn with a giant exit in two years.
Let's be clear: Woz, with an estimated net worth over $100 million, is only poor when you think about how much more he could have had, had he been a bit more business-minded. But he embodies something else: a love of creating for the sake of it. The standing ovation he received at the end of our interview seemed to me to acknowledge that passion—along with a tinge of sadness for what a unicorn someone like Woz is—in the original sense, before it meant everything and nothing. Where is today's Woz? I asked him, but he didn't have an answer.
Jennifer Reingold is the global head of content at Egon Zehnder and a former editor-at-large at Fortune.