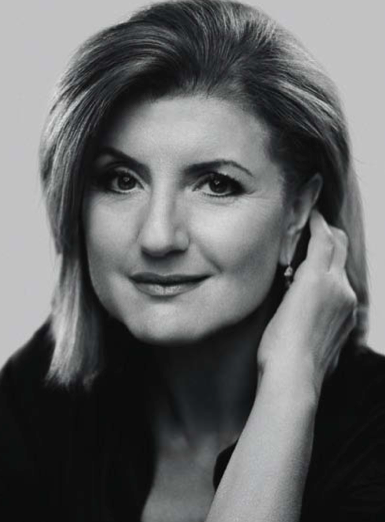 The transition that had the strongest impact on me came in 2007, in the form of a painful wakeup call. Sleep-deprived and exhausted, I fainted, hit my head on my desk, and broke my cheekbone. In the wake of my collapse, I found myself going from doctor to doctor, to find out if there was any underlying medical problem beyond exhaustion. There wasn't, but doctors' waiting rooms were good places for me to ask myself a lot of questions about the kind of life I was living. I had other times when I should have woken up but didn't. This time I really did and made many changes in the way I live, including adopting daily practices to keep me on track. The result is a more fulfilling life, one that gives me breathing spaces and a deeper perspective. And as a leader, I'm much better equipped to transcend upsets and setbacks.
"Doctors' waiting rooms were good places to ask myself a lot of questions about the kind of life I was living."

Arianna Huffington
---

About Arianna Huffington
Arianna is an author and journalist with Greek roots. In 2005 together with Kenneth Lerer she founded the online newspaper Huffington Post, since when she has been widely considered one of the world's most influential writers. Her political influence on US public opinion has won her the moniker Citizen Huff. Moving on from the more Repub- lican views she expressed in the 1980s, today she considers herself a progressive populist and in 2003 ran as an independent candidate for governor of California against Arnold Schwarzenegger.