According to management thought leader Herminia Ibarra, the only way to grow is by stretching the limits of who you are.
Leading figures from a variety of fields describe the transition that had the strongest impact on their leadership identity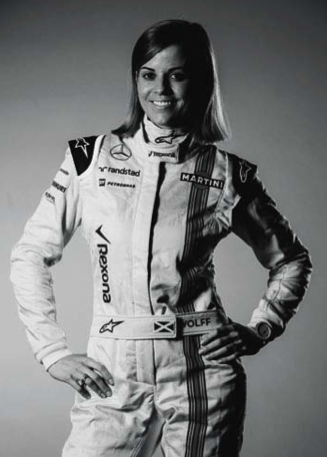 "We are all defined by our strengths and character, not by our gender."
Susie Wolff,
Formula One racing driver
"Having been in motorsports since the age of eight, and always been in the minority as a female, there have been many stages of my professional career which have impacted on my identity. However, the move from racing for Mercedes-Benz in the German Touring Car Championship to Formula One in 2012 has had the strongest effect by far. F1 is one of the most competitive and lucrative sports in the world, and is also male-dominated. Since transitioning to F1 I have stretched the limits of who I am – both physically and mentally. I found my own way in a tough sport and stayed true to myself. I focus on performance, train extremely hard to be the best I can be and support the team. Gender continues to be a debate in Formula One, but my mantra is "we are all defined by our strengths and character, not by our gender" and I will continue to stand by this."
Susie Wolff
is one of the few women who have graduated to the top level of motor racing in Formula One. As a child, Wolff, who comes from Scotland, would accompany her father to races and began her own career in kart racing. She made her debut in Formula motor sport back in 2000, before racing touring cars for Mercedes-Benz from 2006 to 2012. She became Formula One test driver for Williams in 2012 and when she took part in free practice sessions at the 2014 British and German grands prix she became the first woman to drive in F1 for 22 years.