Leaders set the tone within an organization. Therefore, in finding great leaders and helping them become the best possible version of themselves, we at Egon Zehnder have always worked at the very heart of organizational culture. There are many ways of describing organizational culture, but a simple definition of it is "The way things are done around here". We believe that the best way to examine culture is by looking closely at the behaviors exhibited in an organization. In high-performing organizations, the members believe in a shared vision, which leads to shared beliefs and expectations. These in turn produce behavioral norms (or socially created standards about what constitutes appropriate or inappropriate attitudes and behaviors), that powerfully shape the behavior of individuals and groups. Looking at culture this way, it allows to measure, manage and change it.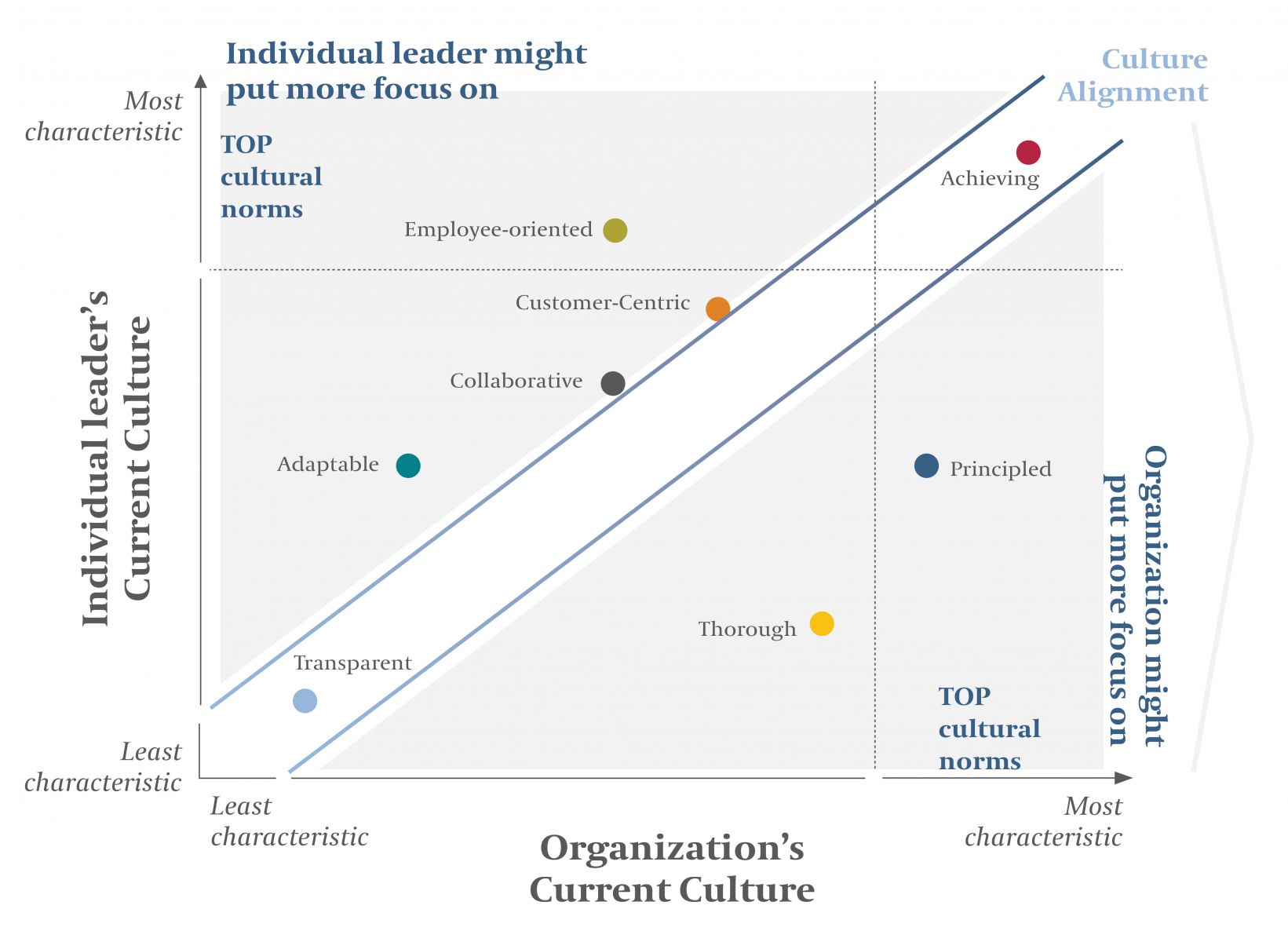 Culture is a critical driver of success
Research and experience have taught us that alignment of strategy, structure, and culture – along with a clarity of purpose and values – is a powerful driver of success. There is a clear correlation between organizational culture and a firm's performance (e. g. in terms of financial standing, market valuation, reputation, etc.). Understanding cultural norms is crucial to understanding, aligning and/or changing the organization as well as hiring and integrating new members.
Egon Zehnder's Culture Profile is a light and versatile tool designed to help discover and unlock the true potential of culture. The tool can serve our clients in many ways and in many different situations, including:
Executive Search | Exploring the culture alignment between candidates and organizations
Executive Assessment | Discovering cultural preferences and contribution of the executive
Team & Organizational Culture Change | Aligning and working towards a desired culture
Merger & Acquisition (M&A) | Understanding and uniting two different cultures
Egon Zehnder has collaborated with Prof. Charles O'Reilly (Stanford Graduate School of Business) and his team to create the Egon Zehnder Culture Profile. It is based on the Organizational Culture Profile (OCP), a scientifically validated self-report tool developed by his research team in 1991 and updated since. The OCP is well established in academic circles and has been validated and used across industries to help clients with a range of cultural challenges. We have created a proprietary version of the tool for our practice, without compromising on the validity or scientific robustness.