I had the good, well, "fortune" to attend the Fortune Most Powerful Women Next Gen Summit in Laguna Niguel in early December. It was an experience that I won't soon forget.
As someone whose career centers around talent, I was moved by the energy and authenticity of the women (and a few men) in attendance. There was a rich mix of female leaders from various industries and functions represented, ranging from VCs/PE, Insurance, Mobility, Tech, start-ups, nonprofits and so much more.
I saw three common themes: Achieve at your own pace and terms; Own your experience; and do your part to impact the world for the better, all of which are particularly important as we reflect on the past and move into a new decade.

---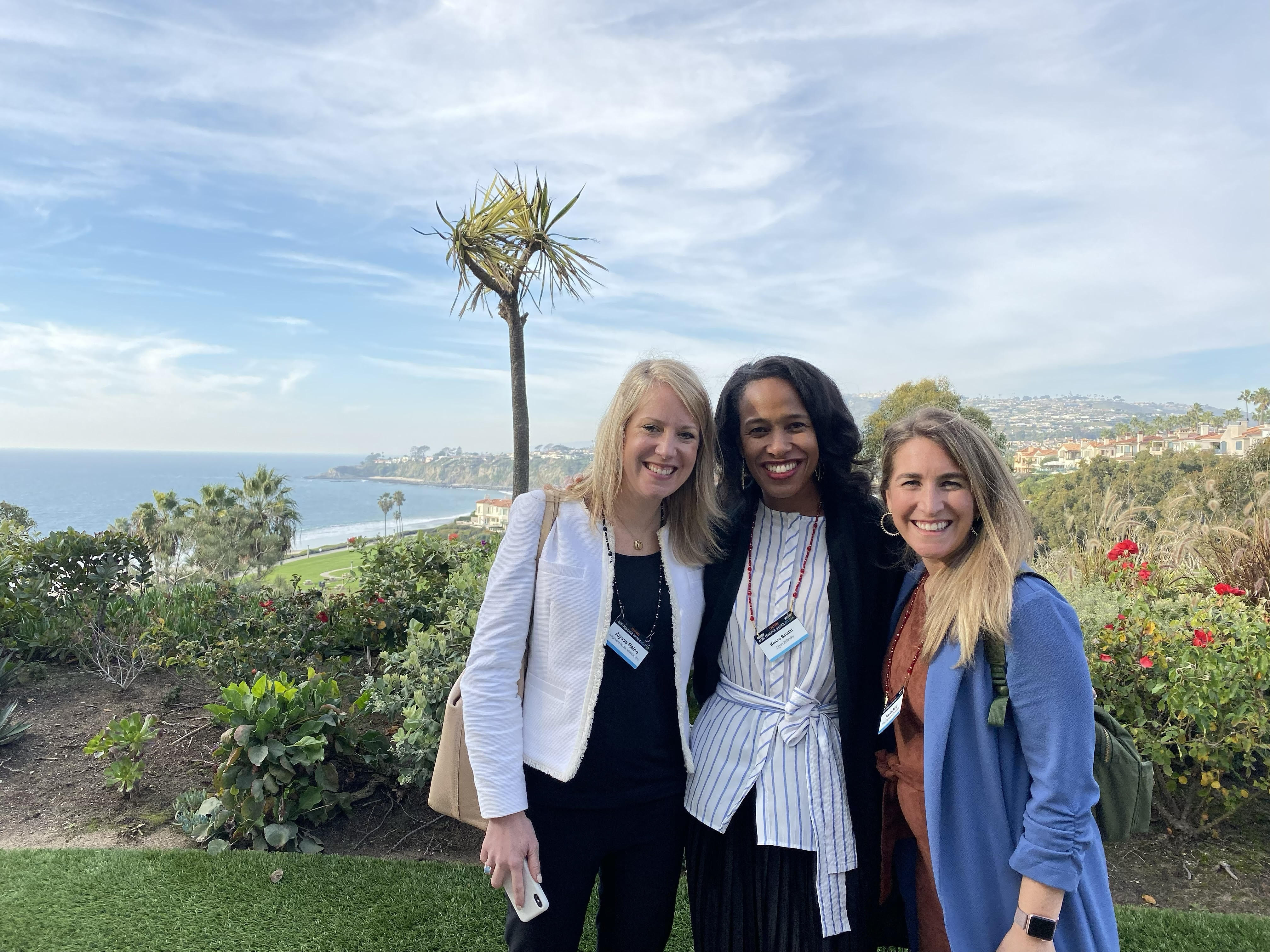 Left to Right: Alyssa Raine, Group VP of Marketing, Walgreens Boots Alliance; Kenna Baudin, U.S. Private Equity Practice Leader, Egon Zehnder; Paula Barg, Global Talent and Inclusion Leader, The Chemours Company
---

Here are a few of my most significant takeaways. As a mother of a teen and a tween, I was delighted by the number of pregnant women in the room who looked radiant and were excited by the ability to integrate work and family in a way that I hope is becoming the norm. I was inspired by the interview that Jen Wiecszner of Fortune led with Sigal Cordeiro, Vice President of Mobility Programs at General Motors in which she talked about GM's mission to create a world with zero crashes, zero emissions and zero congestion. This led into a moving discussion about the courage that Professional Runner Alysia Montano demonstrated in sharing her story of her journey as a pregnant athlete and the challenges she faced. Also on the panel with her was Jessi Miley-Dyer of the World Surf League who explained how the WSL has achieved parity in pay for women and men. And Chanel Miller, author of "Know My Name" was authentic, inspiring, and profound in her first-ever interview with Fortune's Beth Kowitt.
In an innovative twist, Fortune featured eight Latina chefs from around the globe featuring signature dishes from a variety of cultures and flavors. What a delight!
The panel on The Rise of Gen Z was one of my favorites, with speakers Anna Blue of Girl Up, Dr. Anne Moses of Ignite National and Founder and CEO Debra Sterling of GoldieBlox (and yes, I immediately bought two GoldieBlox gifts for upcoming birthday parties).
As an investor, I was encouraged by the panel, "Finding A New Way to Funding" in which Mallun Yen shared the story behind Operator Collective and how they aim to upend the status quo.
Overall, the conference was an inspiring couple of days and I am delighted to have enjoyed the experience and met some fantastic women. As we go in to the holiday season, I encourage you to reflect on the professional and personal experiences you have had this year and allow them to have an imprint on your life!