Product leaders aren't always cut from the same cloth. For Francesca Cortesi, Chief Product Officer at Hemnet, a major language barrier led her, somewhat unexpectedly, into a career shift. Ever since, she has made significant strides, including doubling the size of the Product organization. In this interview, Cortesi provides insights into her unique journey, discussing the challenges of navigating the ever-evolving product management landscape. She underscores the crucial need to prioritize the "why" over the "how," challenging conventional norms many organizations follow today. A major lesson I take from my conversation with her is that continuous learning is the key to achieving meaningful outcomes, disrupting traditional approaches along the way.
Read on for the interview highlights:
What led you to Product and the Chief Product Officer role?
I actually "fell" into Product. I moved from Italy to Sweden, where language was a major barrier – I couldn't speak a single word and quickly realized I would never get good enough to be competitive in my previous work in the fashion industry, which entailed a lot of writing and in-person events. It was a tough realization, but it forced me to rethink my career path. By then, I was already working with digital products within the gaming industry, focusing on project management, and asked myself "what do I really want to do?" I realized I liked Product management more and more.
Being with Hemnet since 2019, in my first Chief Product Officer role, I built the Product function and expanded it to become roughly half of the company, changing the function from four to nine teams, always with an emphasis on product strategy alignment, trust-building, and evolving into continuous discovery.
---
How did you approach the process of building the Product function?
These past four years have been an evolution. My starting point, and the advice I give, is to start off by gauging what the biggest challenges and gaps are. There's pressure on CPOs to have a strategy for everything, and that is not how it works in reality – especially if you embark on a transformation. At Hemnet, we started small and prioritized features to unleash our execution power, to then transition towards outcomes, a clear product strategy, and continuous discovery. People often want to reach out without realizing the importance of having a stable foundation in place. Product often lies in showing you can execute, transform ideas into reality, and knowing execution varies for each company and their journey.
---
How is the Product function evolving today?
Companies are growingly realizing Product matters to business value and risk mitigation. I see the Product function as the hub of the company, not meant to take over other functions or tasks, but making sure that the functions have touch points and are gelled. Product development has to be connected with the business, cross functionally and deliver value to the users by understanding their needs. A strong Product function can de-risk ventures, advise on digital investments, and facilitate the development of digital products. We need to shift from focusing solely on output to understanding the importance of outcomes and then be good at bringing to market the features that will drive towards that outcome.
---
How can the CEO support the CPO to fully integrate the function into the company? Are there any misconceptions in that regard?
Some companies do not fully leverage their product development and therefore do not get as much output from the product development as they could. For example, having an agile mindset to drive a transformation while still handing over a list of 'to do's' to the Product organization. Another misconception is to ask for a specific roadmap versus asking what impact product wants to create and how they plan to do it. As a result you'll have an outcome roadmap, not a feature roadmap. A CEO must understand that Product transformation needs to be properly led and managed without micromanagement.
---
We are also seeing a trend, primarily the United States, of CPOs becoming CEOs. Do you see the same trend happening in Europe?
For sure, and when you look at how those companies approach Product, a CEO needs to have a clear picture of the company and the customer. Having a CPO-turned-CEO may require a strong CFO, since this is not really the background of the majority of CPOs. What I have seen a lot though is founders that are CEO and CPO concurrently—and I think it could work at startups, but it is hard to scale product without a CPO.
---
What are some key leadership traits to succeed as a CPO today?
While there isn't a one-size-fits-all answer, it's important to have an understanding of the "why" rather than always having the "how" answer. As a Product leader, including CPOs and Product managers, articulating the desired outcomes, prioritizing, and adopting a customer and business perspective are essential. The role involves providing a clear vision and roadmap for the company, addressing obstacles to facilitate growth and evolution. As Bill Campbell, who was a Silicon Valley coach, said, "your job as a Product leader is to create conditions for greatness to evolve." Successful leadership involves a shift from an individual contributor to a focus on understanding and connecting with people, supporting the product team's success, and adapting to the organization's evolving needs.
"As a Product leader, including CPOs and Product managers, articulating the desired outcomes, prioritizing, and adopting a customer and business perspective are essential. The role involves providing a clear vision and roadmap for the company, addressing obstacles to facilitate growth and evolution."

Francesca Cortesi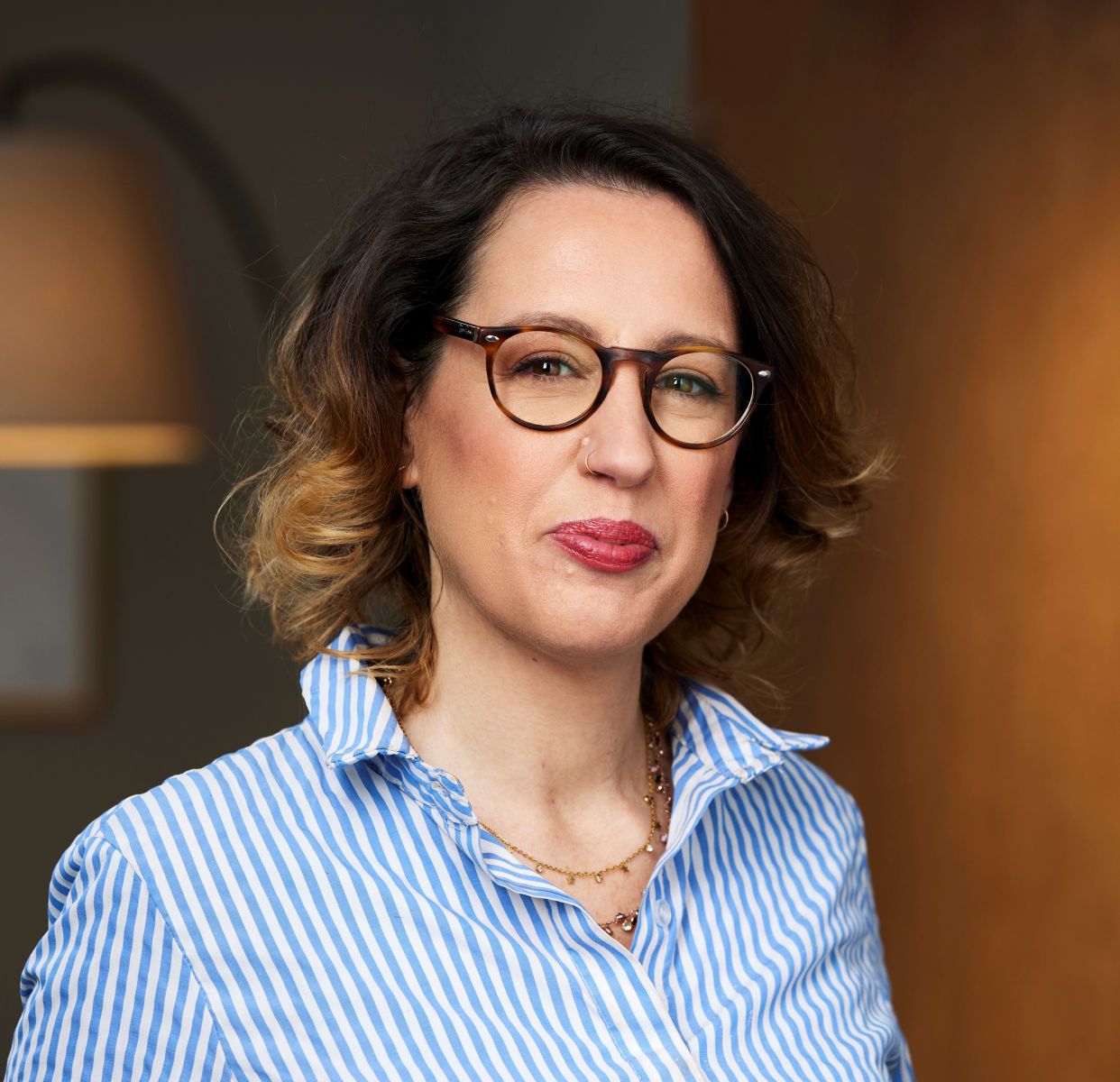 ---
What do you focus on to find talent in your team?
I consider two main factors. First, externally we say that we have one product, but internally it is rather diverse, and you need quite different competencies to drive the different sides of the product. Sometimes it is important to bring in someone from a specific industry, especially if that competency/experience is missing in the current set up. Other Product managers come from outside the industry but bring in competencies that we are missing in the team—we recruited Product managers from much larger organizations that have seen that type of set up which is a wonderful thing when we are scaling up. I try to think about the group dynamic and how you can strengthen the group through recruitment rather than just individuals. Another interesting approach we have taken is switching the focus area for the Product managers to develop them and to also get different perspectives. It adds some diversity of thought, and the benefit is that you know the company and the overall strategies.
---
Could you offer some book recommendations on Product?
For a comprehensive understanding of product development basics, "Inspired: How to Create Tech Products Customers Love" by Marty Cagan is a great starting point. Delving into the importance of cross-functional teams from an organizational perspective, Cagan's "Empowered: Ordinary People, Extraordinary Products" is highly recommended. Other valuable reads include Joshua Seiden's "Outcomes over Output," Petra Wille's "Strong Product People," and Teresa Torres' practical guide, "Continuous Discovery Habits." I also recommend "LOVED: How to Rethink Marketing for Tech Products" by Martina Lauchengco.
While not strictly Product-focused, Philip Knight's biography, "Shoedog," provides inspirational content. Another noteworthy book is "You Are Not Listening," focusing on active listening. This actually prompted me to reflect about applying the concept to product development, and I've been sharing my insights on my personal blog.