We at Egon Zehnder passionately believe that diverse and inclusive leaders are able to create a better world where individuals and organizations not only grow; they thrive. It is central to our core values and fundamental belief that organizations deliver better performance when diverse voices are heard and individuals feel they belong. For this reason, Egon Zehnder is committed to celebrating, supporting and advocating for the LGBTQ+ community globally.
As a global executive search and leadership advisory firm, we help to create career opportunities, support leaders and assist our clients in shaping and transforming their organizations and cultures. We recognize that this gives us unique responsibilities to ensure that we are enabling every person we engage with to reach their full potential, regardless of sexuality and gender identity, or any other personal attributes. This is as true for our own people as for the clients and candidates we spend time with each and every day. And as systemic discrimination against LGBTQ+ communities and individuals around the world, and an under-representation of visible LGBTQ+ leaders in senior positions still exists, we realize we must do more to drive the change we want to see in the world.

---
Play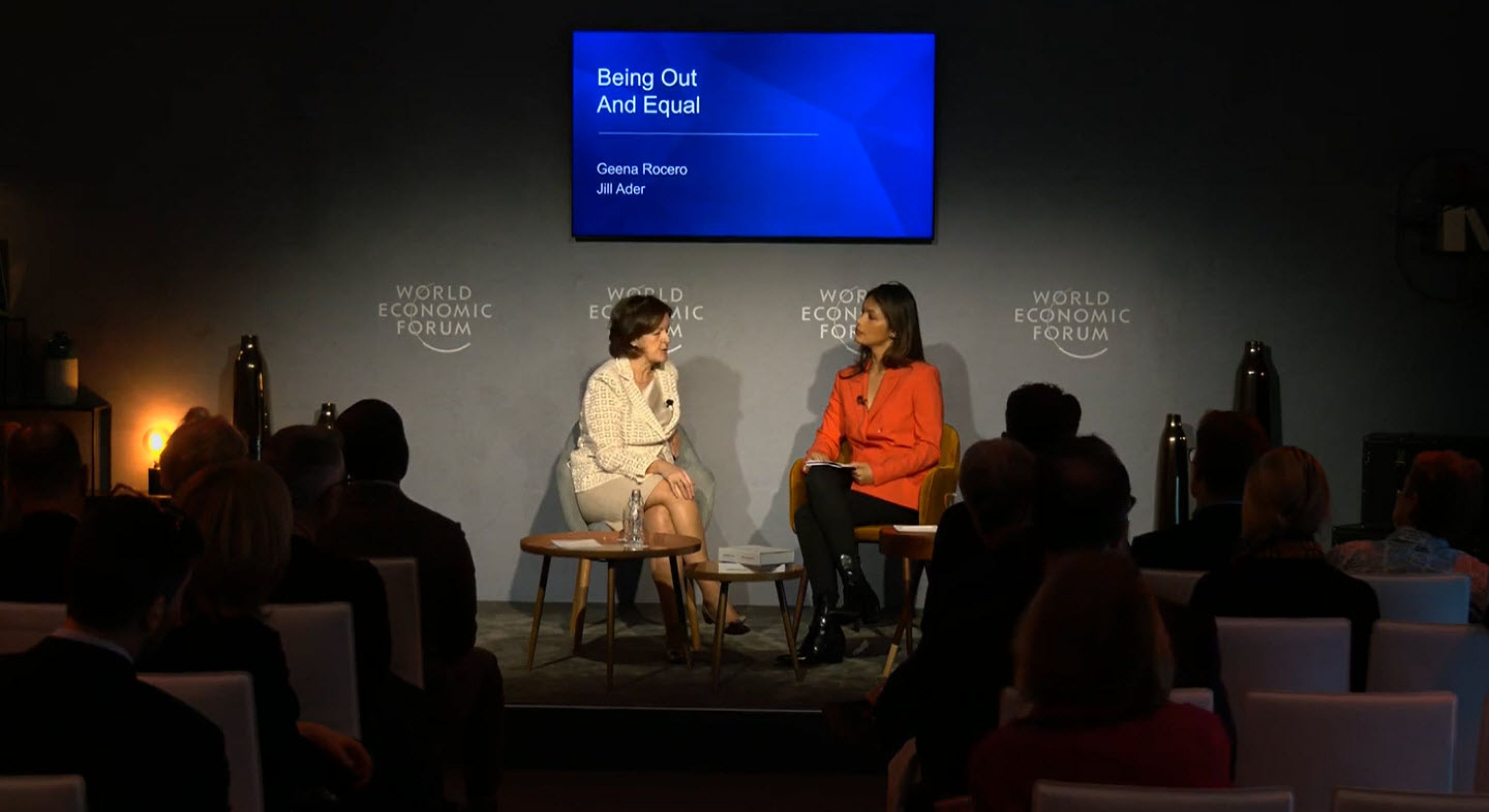 ---
We look to support our global LGBTQ+ community in the following ways:
ez+ – our global LGBTQ+ and allies community, created to celebrate, support, empower, and advocate for the LGBTQ+ community within Egon Zehnder. ez+ is a place for anyone in the firm who identifies as LGBTQ+, gender nonconforming, and also anyone who identifies as an LGBTQ+ ally to come together, support each other, and explore the many ways to promote equality and diversity inside and outside of Egon Zehnder.

Our Diversity & Inclusion practice – our experts work with clients across industries and regions to build diverse leadership teams and inclusive cultures by addressing recruitment, integration, and development practices.

Challenging ourselves and our clients – we recognize that the executive search industry as a whole needs to do more to visibly support and promote the interests of the LGBTQ+ community. We must engage in targeted initiatives as well as ensuring that our processes, approach and systems promote inclusivity in this area. We face some particular challenges doing this. LGBTQ+ identities are often not visible; there are legal restrictions on our ability to capture and share this information with clients in some jurisdictions; many people feel unsure of what they can or cannot ask. Also, some of our candidates may not wish to be labeled or identified in a particular way. Our approach towards resolving these challenges includes:

Seeking to create an environment of open dialogue, where LGBTQ+ people both inside and outside our firm can be authentic to themselves and where we will "call out" behaviors or practices that do not support this or the needs of other underrepresented communities;

Actively addressing any direct or indirect discrimination in our global policies that may be faced by our colleagues worldwide. We already have the support and commitment of the Firm's leadership to do this;

Investing in LGBTQ+ awareness and broader diversity training for ourselves, and partnering with clients to promote their own efforts
Our overall commitment is clear: to challenge ourselves to do more every day to help bring to life the exceptional talents, abilities and potential of the world's LGBTQ+ community.

---

Egon Zehnder and Out Leadership Partnership
We at Egon Zehnder entered into a partnership with Out Leadership in November 2020. Out Leadership is the world's leading global LGBTQ+ business network and we are committed to working together to create a better world, one where diverse and inclusive leaders and organizations not only grow; they thrive. While inclusion is vital everywhere in an organization, it is particularly relevant in the boardroom. The LGBTQ+ community is an example of a group whose views have been largely unheard and ignored. It does not help that data on the number of LGBTQ+ executives is scant at best, and frequently non-existent due to cultural, social, and legal barriers.

Egon Zehnder is the first search firm in the world to support this effort; none of the other search firms are focusing on LGBT equality or inclusion at the board level, which is something we are trying to change.

Todd Sears, Founder & CEO, Out Leadership

In conjunction with Out Leadership, we have developed the following resources to help companies develop policies and practice approaches to disclose the full diversity of their Board composition
Board Diversity & Disclosure Guidelines
Provides a general overview of why it is important to incorporate Diversity language into corporate guidelines and provides suggested examples of language to be used to update Corporate Guidelines.
Board Demographic Reporting Guidelines
Overview of why it is important to collect demographic information of board directors and provides recommendations of how to ask board members to self-disclose this data.