It is with heavy hearts that we share the very sad news that our dear friend and beloved colleague, Doug Kush, passed away after a brief but fiercely fought battle with brain cancer. True to form, Doug remained courageous and resilient throughout the entire process – a sense of unwavering perseverance that he was well known for. Beside him the entire time was his loving family: Doug's wife of 33 years and their three children. Please keep them in your thoughts and prayers during this incredibly difficult time.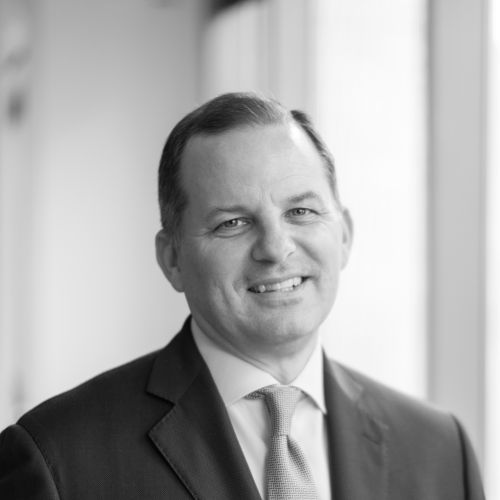 Doug was a dear colleague, friend, and mentor to many of us in the Firm. His dedication to our clients, and commitment to developing leaders has certainly left a mark and will be deeply missed alongside his signature sense of humor, generosity, and big heart. He remained committed to his extensive client work throughout his diagnosis and recovery from multiple procedures, not letting anything get in his way of doing what he loved.
In his nearly 20 years with the Firm, Doug was a core member of our Healthcare practice, holding multiple leadership roles, building long-standing relationships with key clients, and offering his wisdom and apprenticeship to newer members of the practice. His passion for supporting the next generation was also made clear through his extensive work with Chicago nonprofit Cradles to Crayons, which focuses on equipping local low-income and homeless children with the tools they need to succeed in school. Doug spent 10 years as a Commissioned Submarine Officer with the US Navy prior to Egon Zehnder (serving two tours of duty) and was an instructor of naval science and history at the Carnegie Mellon Naval ROTC unit, further demonstrating his enthusiasm for educating and developing young future leaders.
Doug was a major presence in our Firm's Chicago office, where he served as Office Leader for several years and was instrumental in cultivating the office's supportive team spirit, strong culture, and sense of camaraderie that continues today. He was always a friendly and familiar face at Chicago office events, outings, and parties, as well as client-facing events and programs. Amid all he was going through, he still made the effort to come into the office regularly, again standing up to the difficult road ahead of him and not allowing his illness to be a setback.
Above all, Doug loved his family beyond words. Our deepest condolences go out to Doug's family and loved ones.
Since his diagnosis earlier this spring, there has been an outpouring of love and gratitude for Doug and his family. Clients and candidates have shown their admiration and love for him, and colleagues came together to support Doug and his family during this difficult time.
In light of this sad news, if you would like to add a story, tribute, or picture to honor Doug, click here to add your tribute. More information about the family's obituary, services, and memorial contributions may be found here.