From being a Director of the Forbes Marshall group of companies and the head of Forbes Marshall Foundation, Rati is a sought-after business leader and philanthropist. Having pursued a master's degree from Cambrige at the age of 50, to serving resource constrained communities, Rati Forbes doesn't shy away from stepping out of her comfort zone. Guided by an innate sense of curiosity, she enjoys discovering new avenues for learning, including recent courses on Indian arts and aesthetics, and cultivating compassion. She also loves spending time with her family, strives to go on trips with her friends when possible and enjoys reading.
In this conversation, she talks about challenges faced by women across socioeconomic strata, overcoming imposter syndrome while being at the helm of a renowned family business, the core premise of her giving journey and her belief in trust-based giving.
---
Rati, we would love to learn a bit about your earliest memories. What were the experiences that shaped you?
I grew up in Bombay and my father was an eminent businessman. He was the Chairperson of Central Bank (until nationalization), on the board of Tata group companies; and later went on to become a successful entrepreneur and a key shareholder across many successful Indian companies. He also served as the interim Finance Minister during the transition of power from Lord Mountbatten to Jawaharlal Nehru in 1946. In fact, I wrote a book on my father, titled "Remembering My Father: Cooverji Bhabha." It was a tall inspiration that I had in my father. My mother was equally accomplished - a pediatrician who used to spend one day a week volunteering at a free clinic and cared deeply about serving people.
Both my parents kept busy schedules, but despite that they always made time for my brother and me. We were in a joint family setup, and along with all the fun, it also taught us about adaptability, tolerance, and adjustment. Our Zoroastrian faith gave us a lot of grounding as children and then as adults. This whole environment impressed upon me the importance of giving back when in privileged circumstances.
My mother has always been my role model. She became a pediatrician in her 40s and carved her own path. Since my formative years, she helped mold my understanding on being a woman who came from privilege, and the importance of remaining grounded and being passionate about a career.
---
If you compare the journeys your mother, yourself, and your daughter Riah have been through, what are your observations about how circumstances have evolved for women at work and otherwise?
There is certainly a lot of change in the way we have evolved as women. However, as I look around, I can't help but notice that even today women are weighed down by the expectations of their primary roles, as mothers, daughters, wives, and daughters-in-law. I faced that too in the early years of my marriage despite having a supportive partner and in-laws, and I don't think this is unique to India. While it is great to have these multiple roles, women need to play them without getting entrenched with social burdens.
Though a change is brewing in urban India, behaviors that are instinctively accepted in men are still not seen as appropriate for women. For instance, reflecting on my own journey, I had to look inwards to realize the power of saying 'No' a little more often and being content with that.
At Forbes Marshall, our belief is that we don't need to give too many added benefits to women as it falsely conveys a vulnerability and weakness about the gender. Instead, we need to offer women a genuine level playing field, both in our mindset and approaches. And that needs a lot of work in corporate India.
---
Your organization, Forbes Marshall, is in a what we might term 'male-dominated-industry.' And yet you have a higher ratio of women than average. What has Forbes Marshall done and role modelled?
Many companies have mandated gender diversity, which leads to women being forcibly hired in supporting functions, but I personally do not ascribe to that approach. Women should be recruited because they add the same value, skills, and competencies as men. I think we still need to eradicate the biases that people have at the time of recruitment. Forbes Marshall is not perfect, but for an engineering company, we have more females in our firm vis-à-vis industry averages, which is quite subpar at less than 10 percent.
We just treat women to be as capable as men, and in fact we treat men the same way we treat women! We try to be as flexible with men as with women by applying equal opportunities and policies across the board – the same areas of flexibility or parenthood approach is applied to both men and women in our organization.
---
You also went to pursue a Masters in Sustainability from Cambridge University at the age of 50. Was it a serendipitous path or a thought through career choice?
When I was in my family business, at a few times, I experienced anxiety about my role and my value add to the business. I helmed Human Resources and Internal Operations and I was lucky that I am ok asking for help – I worked with my team and external consultants who helped us put in place the processes and systems. It was a lot of learning. I asked many fundamental questions and eventually got comfortable about what I was doing. However, I still wanted to pick something that I could spend more formal training in.
Cambridge was an epiphany in my late 40s as I started thinking about what to do next. I am a great believer in education and feel passionate about it. My kids were old enough and independent, and I had my husband's unflinching support. It was a well-thought-out decision and a wonderful experience living away from home after decades and creating bonds with a diverse group of people.
---
You shared that you felt a general sense of anxiety and doubted your capabilities. Women at large experience imposter syndrome and would benefit from knowing about how you dealt with it.
Although I was involved with the family business, I did feel anxiety, a self-inflicted pressure about the work and my contribution. While people were extremely supportive, it was my own self-held beliefs that I had to overcome. I tried to spend 20 to 25 percent of my time doing community work, which was my solace and helped me deal with the apprehensiveness. Finding something that is a source of energy back to you is helpful, even if it takes time and commitment.
I also spent a lot of time with my team 1-1 and that helped me keep my ears close to the ground. Once you break a problem down into smaller parts, it feels simpler to handle. Also, you must consciously have people around you professionally who can be honest with you - once we had built a strong HR team, things were happening quite well. And then, it is also important to acknowledge when to step back – once things were in a good place, I looked deeply within and decided to move a lot deeper into philanthropy. After Cambridge, I consciously decided to step away from operations and we started the formal foundation of our organization which was earlier much more focused toward CSR.
---
Having worked towards positively impacting under resourced communities, what do you feel has been the most challenging problem for you to tackle?
People, including me, coming from positions of privilege think 'we know better' because of our education. However, I quickly understood the importance of listening to the voices on the ground, and those were some of my richest learnings. This holds true in every business and organization too!
Play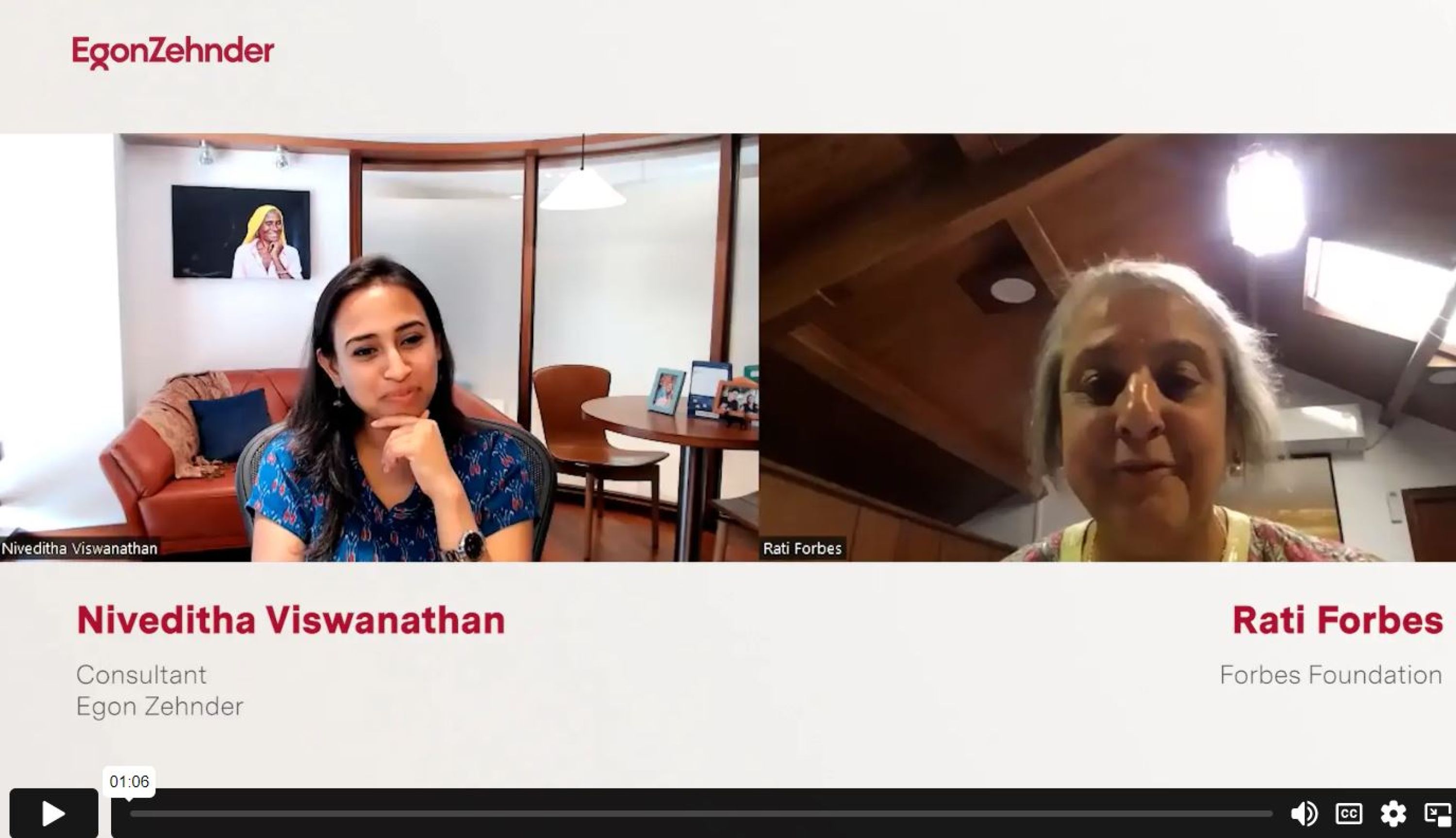 I am a big believer in trust-based giving. We think that people may take advantage, but that's not true. During the pandemic, we did a report on women's spends using our grant money and that was an eye opener. It validated my thinking around putting your faith in giving. Also, liaising with local government functionaries was a positive experience while working towards community health and education. We realized that they also wanted to create change, and make an impact, especially the younger people.
---
How does it translate to your work at Forbes Marshall, are you more trusting with your team or do you review more often?
A mix of both. I am not a micromanager, and neither am I a blind trustee. I am a believer in timely reviews and one-on-one conversations with key people in my team. However, I think everyone has their own mechanisms and people are trying to do a good job, mostly – so I believe in empathy being at the forefront of my work relationships.
---
Have you sought mentors within or outside Forbes Marshall, and do you have your own mechanisms to mentor younger people?
I had a couple of key role models when I was younger, majorly women, who encouraged and supported me, and that has been hugely valuable to me. My mentors have changed over time, given the life stages I have been at. Now I turn to different people for different forms of advice, given their competencies, and bounce ideas off them. We have a formal mentoring process at Forbes Marshall. We also have some very fine women leaders, who mentor younger women at our company. Additionally, I mentor and have conversations with younger women who are trying to carve their path in the social sector.
---
When you mentor women, is there a recurring piece of baggage they come with?
Sometimes young women procrastinate too much when it comes to decision-making. That may originate from lack of self-confidence or feelings of inadequacy. I advise women to take well thought through decisions, and to not have a strong fear of failure.
---
Is there anything you wish you had done differently?
I wish I could create more time systematically to do more. I wish I could read more, and I am really trying to do that. I have also started to create time for different mediums. I took a course, recently, on Indian arts and aesthetics and another on compassion training developed in association with a Tibetan scholar. It is centered around the Buddhist practice of compassion and reiterates importance of compassion in all the work we do. So, making more time for what I like and prioritizing what I want to do to find my source of energy is my current journey and focus!
I also advocate well being practices for every woman - whatever brings you joy and which you can do consistently. I personally practice meditation, pilates and strength training which I make time for and this has helped me immensely.
Lastly, how would you want the world to remember you?

As someone who was caring, nurtured relationships and made a small & meaningful impact on whatever she touched!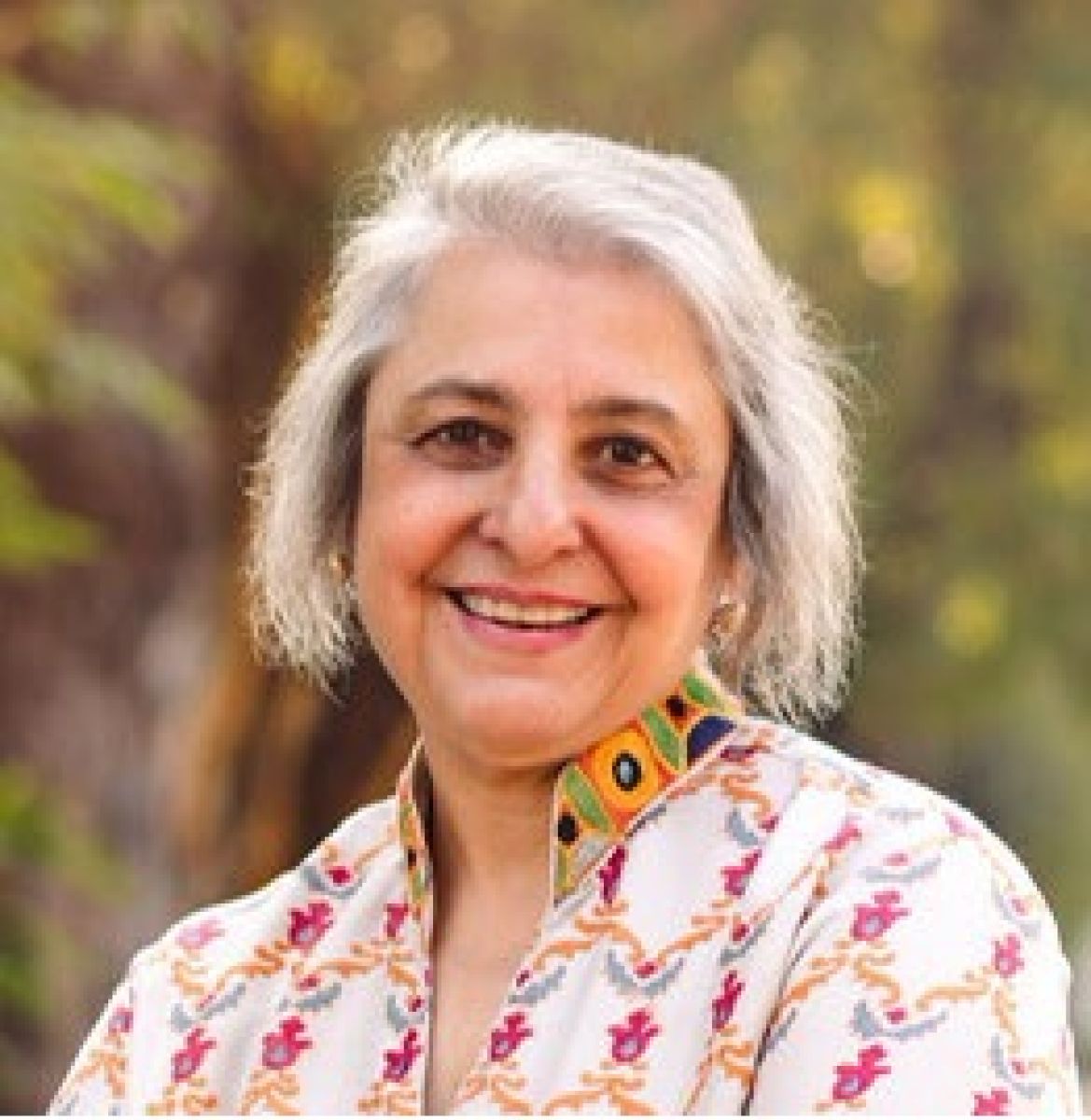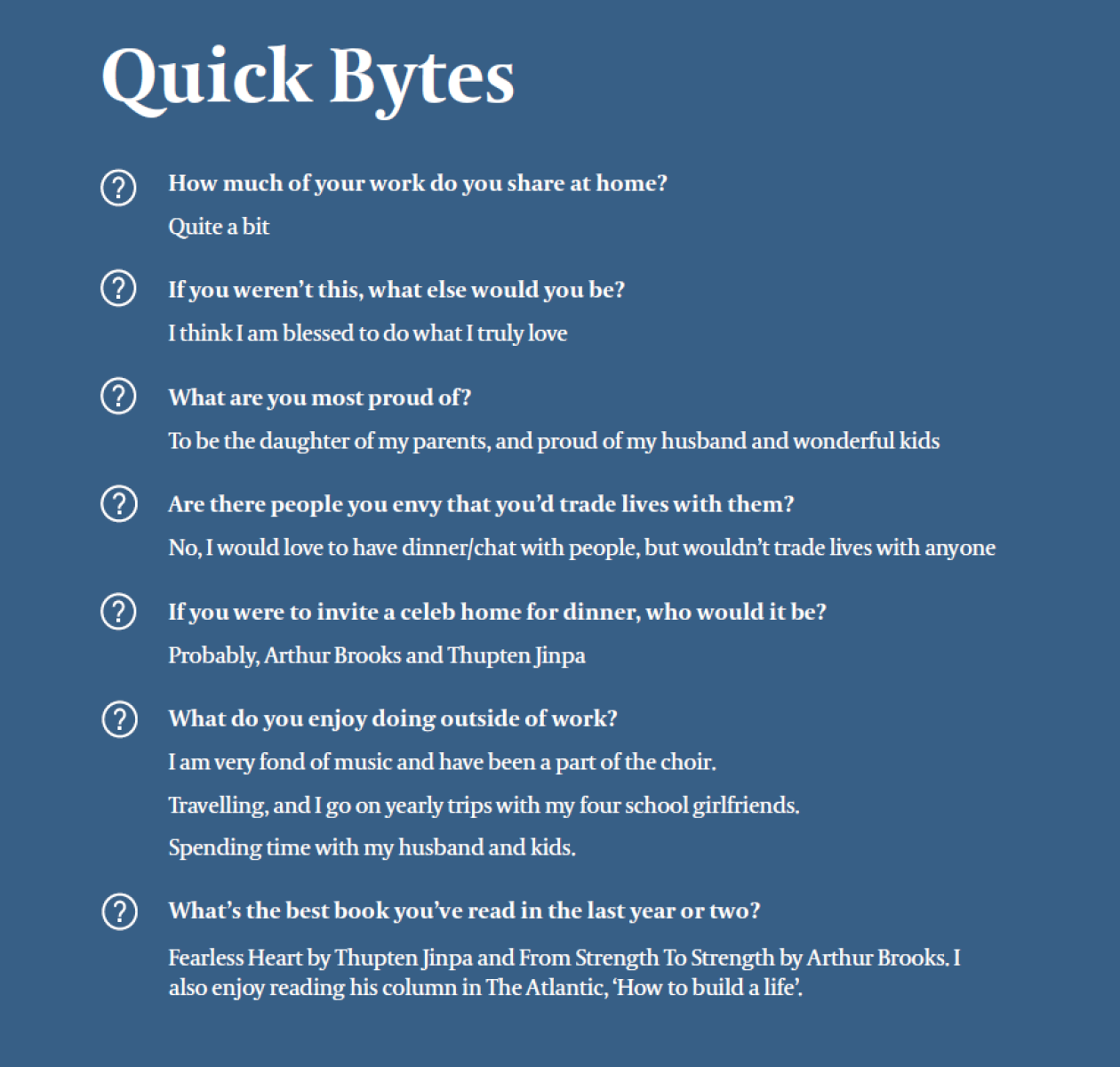 To read previous articles in the 'Blazing a Trail' series, click here.