Disruptive technological change is the new reality. In retail, Amazon will now deliver almost anything in two days – and in some cases, two hours. In hospitality, Airbnb leverages social media to create brand loyalty that extends beyond individual trips. In financial services, a generation of nimble fintech ventures are offering products that are setting new standards in speed, convenience and flexibility. And the list goes on.
Legacy organizations must respond – or risk their survival. While each organization will transform itself in a different way, each transformation is certain to have digital at its core, because digital is driving the changes in consumer expectations, markets and products. But successfully making the transition from analog to digital is much more than a matter of moving services online or developing a social media strategy; true digital transformation requires a new approach not merely within business units, but across the entire organization and its functions (see Figure 1). The enterprise must focus on the information that flows through it and between it and its larger ecosystem. To be successful, it must harness these information flows to better anticipate customer needs, eliminate operational inefficiencies, create new products and services, and market itself in a compelling way that builds brand reputation and customer loyalty.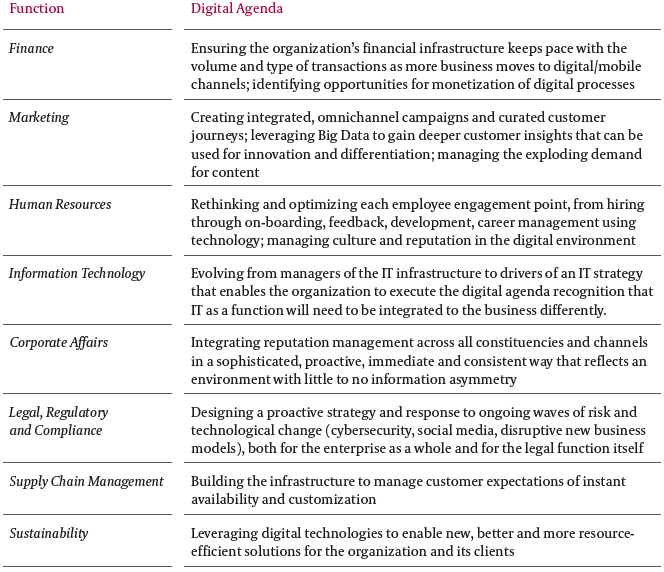 Figure 1: Digital transformation changes functional priorities
Three essential challenges
Clearly, digital transformation brings different issues and opportunities to each function. But in our work with functional leaders across a range of industries, we have found that chief financial officers, chief marketing officers, general counsels, chief human resources officers, chief corporate affairs officers, chief supply chain officers, chief information officers and sustainability officers all face three shared challenges that are rewriting the roles and the leadership qualities required.

Challenge 1: Every function must drive the change
It's no longer enough to rely on one digital "change agent" across an organization. Because digital transformation reaches deeply inside an organization, each functional leader needs to act as both the change agent for his or her realm and for the organization as a whole. Doing so requires a range of competencies that are even more critical to functional leaders than they previously needed to possess, including the ability to rally a team around a vision, anticipate concerns and determine the optimal cadence of change. Driving change through the organization is complicated by the fact that the various business units with which the functions interact will be going through their own transformations at different speeds. And because the nature of each transformation is dictated by the organization's culture and specific circumstances, modeling on any prior experience is not reliable.
Challenge 2: Evolving from council to team
Traditionally, functional leaders have acted primarily as a corporate "advisory council," with each executive committee member overseeing a separate jurisdiction. Digitalization, however, requires those leaders to collaborate more closely as a working, functioning unit. Each functional leader must therefore have a more detailed understanding of the other functions' operations and how all the pieces fit together to support a holistic business strategy. CFOs, for example, must now weigh in on marketing plans, pricing decisions, property acquisition strategies and a host of other issues outside the financial sphere. General counsels and corporate affairs directors are expected to have much more of a commercial orientation than was once the case. Similar expansions of scope are taking place across other functions. To meet these requirements, next-generation functional leaders must demonstrate different traits than they have previously, such as a collaborative management style underpinned by, curiosity and determination (discussed further below).
Challenge 3: Operating without an organizational chart
Because digital transformation does not recognize traditional functional boundaries, one of the most difficult tasks in a transformation is deciding how responsibility for implementation is to be distributed throughout the organizational chart. Organizational setups vary immensely, with digital marketing ranging from an executive role to more support-oriented roles, working alongside line management. Should digital marketing be a centralized function reporting to the organization's chief marketing officer, or to its recently created chief digital officer? Or should each business unit leader have a digital marketer as a direct report, who then has a dotted-line relationship with the corporate CMO or CDO?
As digital alters reporting relationships, it also blurs the traditional definitions of the functions themselves. In some organizations, operations like digital payments and enterprise resource planning are the responsibility of the chief financial officer, while in others they are handled by the chief information officer – who may or may not report to the CFO. In some enterprises, the CIO or CTO plays an active role in crafting digital strategy; in others, those leaders stick more closely to technical infrastructure matters.
Unclear job roles and reporting lines bring the ambiguity of digital transformation down to a personal level, as mentoring, evaluation and performance management become difficult for all involved. Functional leaders need to stay grounded in this environment while doing what they can to create clarity for themselves and others.
Digital transformation – and its speed – pushes this evolution further. Like CEOs themselves, functional leaders now must be able to thrive in the face of uncertainty – both the uncertainty brought to the functional role by the process of digital transformation, and the larger uncertainty of an environment with constantly shifting business models and industry ecosystems (see Figure 2). This ability to respond to uncertainty as a permanent condition rather than as something to be endured until stability returns is not a competency like strategic orientation or the ability to influence. Instead, it is a collection of character traits that Egon Zehnder has identified after studying the profiles of thousands of executives with whom we have worked. Collectively, these four traits help determine a leader's potential for navigating an uncertain future (see Figure 3).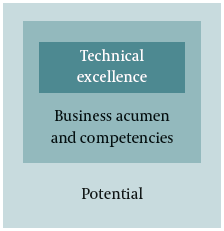 Figure 2: Digital transformation further expands the requirements of functional leadership
Talent implications in the Digital Era
In the past two decades, functional leadership standards have expanded far beyond technical excellence. They now include the overall business acumen and leadership competencies necessary to be an advisor and partner to the CEO.

Figure 3: Executives with track records of success in highly complex and ambiguous environments tend to share these four key character traits
Potential, as defined by Egon Zehnder, describes the ability to successfully take on larger leadership roles in both scale and scope (complexity) and the speed at which one can do so. Traits and motive define potential.
The four defining traits of potential must now be incorporated into the evaluation of functional leader candidates and of those in the various succession pipelines. This does not mean, however, that possessing these traits guarantees success. Functional leaders must be able to use uncertain and ambiguous conditions as mentoring opportunities for these rising executives. This means that organizations must make more proactive investments in developing functional leaders into agile, nimble business leaders comfortable with unrelenting ambiguity. It is no longer enough to screen for technical expertise and then let leaders separate themselves out from the rest on their own.
Organizations whose functional leaders understand the nature of this challenge and have the temperament to embrace it will have a meaningful advantage in the increasingly digital future.