Over tens of thousands of assessments, Egon Zehnder has codified a proprietary model around Executive Potential. These traits are innate. It's not about developing them but instead, as a leader, it's critical to create an environment for your team to foster them and ensure people are in roles where they can leverage their full potential.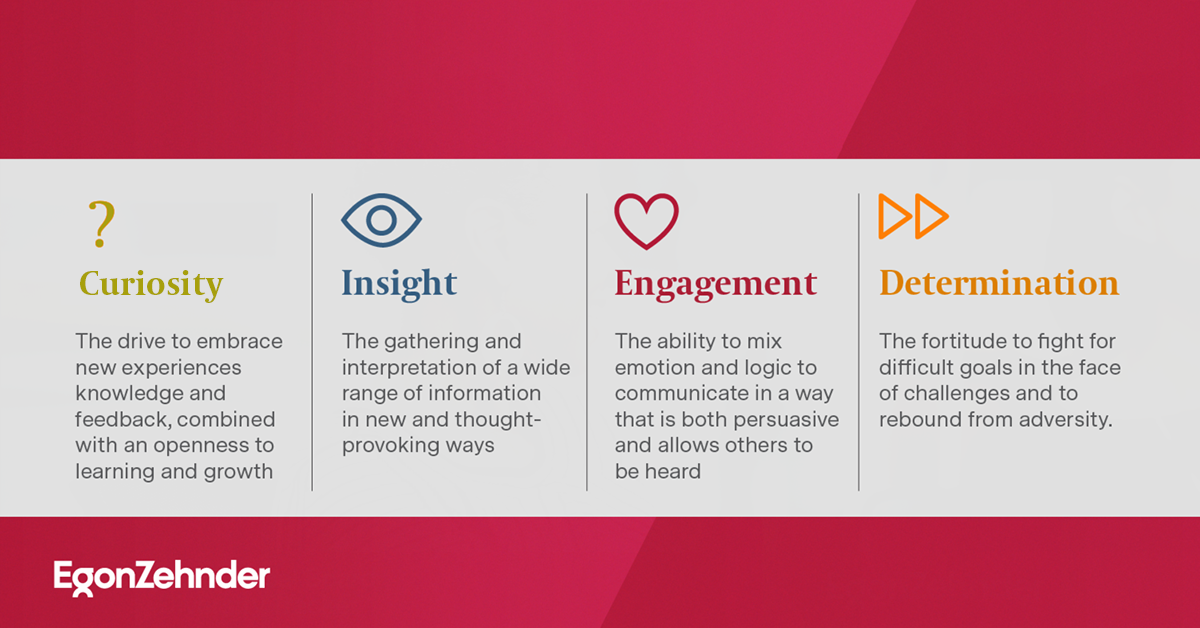 The Drivers of Executive Potential
There are four traits that translate to a leader's future ability.

Curiosity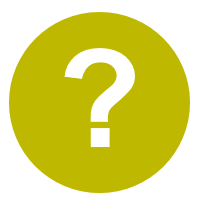 Curiosity is the drive to embrace new experiences, knowledge, and feedback, combined with an openness to learning and growth. It is the insatiable need to understand the world at large and one's self. They have the ability to reflect and recalibrate after missteps.

Insight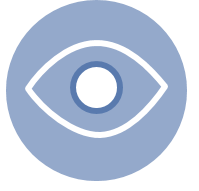 The gathering and interpretation of a wide range of information in new and thought-provoking ways. They have a gift of connecting seemingly unrelated information into new ideas and simplifying complex information. They validate questions with tests while constantly spotting opportunities to innovate and grow.

Engagement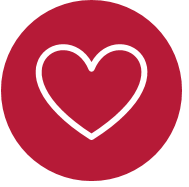 The ability to mix emotion and logic to communicate in a way that is both persuasive and allows others to be heard. They can build relationships and unify teams, and have an ability to engage in both logic and emotion. Empathy is a key attribute of engagement.

Determination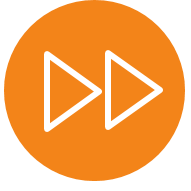 The fortitude to fight for difficult goals in the face of challenges and rebound from adversity. They can channel their emotions to stay focused, and often show a realistic optimism.
Turning High Potential Into Success
Egon Zehnder's Harvard Business Review cover story shows that corporate leadership development programs aren't working. Less than a quarter of executives at the organizations that have them think they're effective. Evaluations of managers at thousands of corporations suggest that 72% have what it takes to grow into C-suite roles. How can we bridge the gap between this raw talent and executive success? By taking these four steps:
Determine the most important competencies for leadership roles in your organization.

Assess employees' potential by looking at the five predictors associated with success – motivation, curiosity, insight, engagement and determination.

Map people's potential to the competencies required in various roles.

Give emerging leaders the opportunities, coaching and support they need to strengthen the critical competencies.