Human Resources has been in the spotlight like never before. The complex and uniquely human-centric challenges that businesses face coupled with the ever-shifting nature of work (i.e., remote vs. hybrid vs. in-person, etc.) have intensified the reliance on HR professionals. They are not just vital for organizational management but also pivotal in corporate governance. In fact, an increasing number of Chief Human Resources Officers (CHROs) are being appointed to boards, enriching both discussions and decisions. Although total new director appointments in the Russell 3000 decreased by 10.7% between 2020 and 2022, new directors with CHRO experience increased from 1.1% to 2.7% in the same time period, according to a study by Equilar.
We spoke with HR leaders who are serving on boards, asking them about what drew them to board service, the value HR leaders bring to boards, and advice they would give to HR professionals who may be considering board work.
What's Drawing CHROs to Board Service?
One of the first things we wanted to learn from the CHROs we spoke with was what inspired them to serve on a board. Cynthia Burks, former CHRO of Genentech and current active board member of four companies, including publicly traded WD40 and Inspire Medical Systems, said she aspired to keep human-centric issues at the center of corporate strategy. "I firmly believe that people and culture are the keys to success for any business," she said. "And I know a lot of companies say that, but I really wanted to push companies to actually talk about it and to make sure the topic was present in the boardroom in a very prominent way."
For Jyoti Mehra, Executive Vice President of Human Resources at Gilead Sciences and member of the board of directors of Lam Research Corporation, board service was an extension of the natural curiosity she brings to every role.
"The motivation for me was that I had been involved in corporate governance topics from a management perspective, and while that was helpful and meaningful, I wanted to understand corporate governance from a director's perspective. I wanted to be part of ensuring shareholder interests and that the companies we are investing in are being managed in an ethical manner." 

– Jyoti Mehra, Executive Vice President of Human Resources, Gilead Sciences, board member, Lam Research Corporation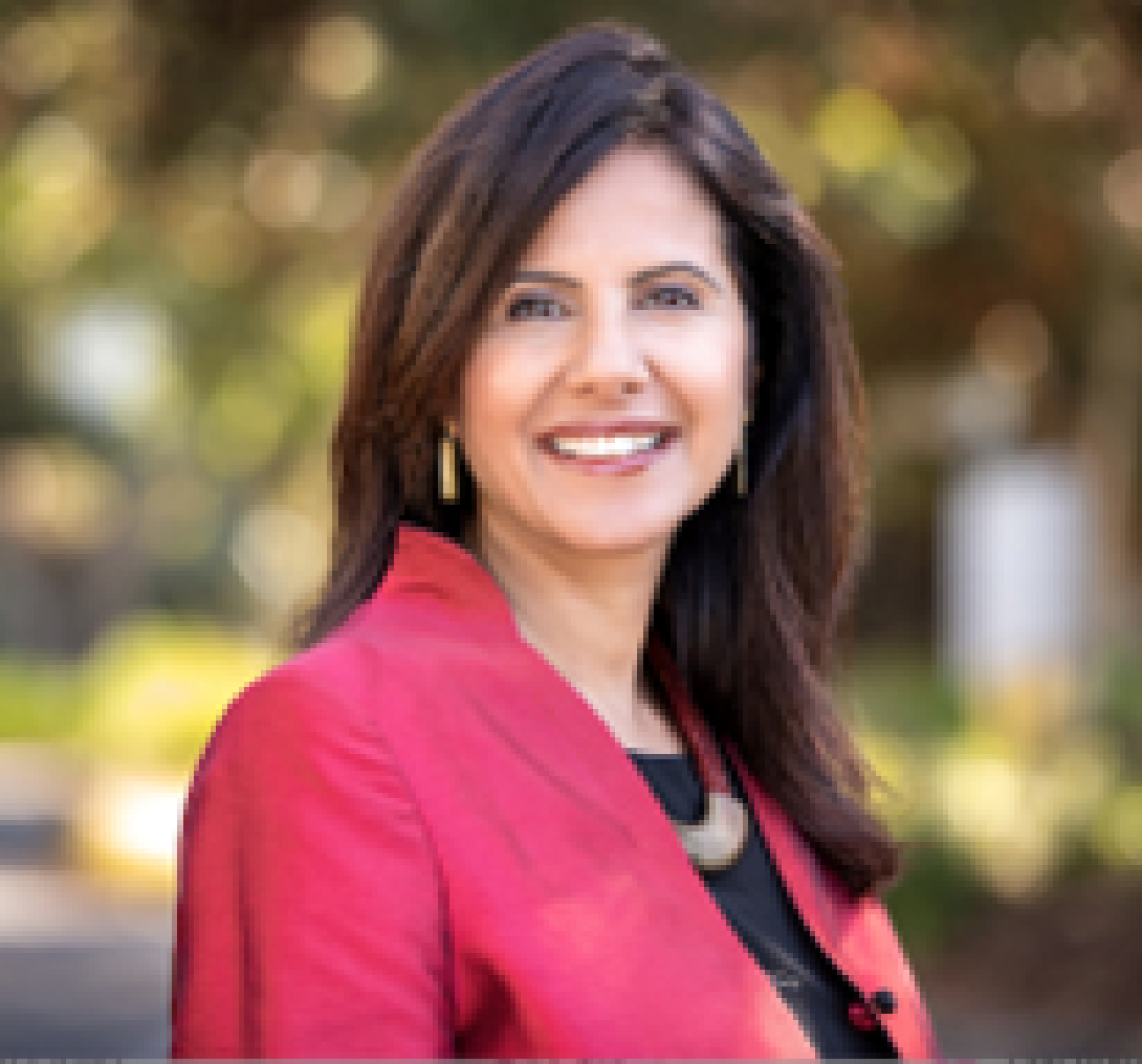 There is also the opportunity to demonstrate the true value of the HR discipline at large, which has been underrepresented in boardrooms. "I think sometimes our discipline is not valued as much as it should be because people have a range of experiences that make them feel [informed on human issues], and while those experiences are valid and useful, they don't necessarily make someone an expert in this space," Burks said. "I wanted to help the momentum to really solidify HR as an expertise, and I think being in the boardroom and having the presence there as a business leader first really appealed to me."
The Unique Value CHROs Bring to the Boardroom
While it's become increasingly clear over time what CHROs bring to the table as people leaders, we wanted to know more about the value they are creating in the boardroom. One of the core examples is in CEO succession planning, arguably the most important job of any board. Succession planning is the responsibility of the entire board it aligns naturally with the work of a CHRO. Importantly, this is only one area in which HR expertise becomes especially valuable, and according to many of the CHROs we spoke with, having a board presence also helps shine a light on a full range of tangible impacts that HR leaders can create within their organizations, even when working in the realm of so-called "soft skills."
For example, according to Kaye Foster, senior advisor for the Boston Consulting Group and director on multiple boards, including public companies Agios Pharma and Prime Medicines, the CHRO's role on the board is as much about acting as a strategic advisor and risk mitigation specialist as it is about offering generalized insights into human behavior. And this is the case whether it relates to issues like talent acquisition and retention, or CEO succession and executive leadership development.
"The stance I take is that these are enterprise risk issues," she said. "It isn't just 'well, maybe we should invest in talent or leadership development.' No, this represents a risk to the execution of timelines and, ultimately to the performance of the organization. I think that's what we bring to the room."
Moreover, Foster points out that CHROs have a crucial role to play in external factors such as supply chain issues, specifically as they relate to the capacity of employees and their team leaders to adapt and respond effectively in difficult situations. "Interestingly enough, you can quantify those risks," she said. "You can actually attach a dollar value if you choose to go down that path because that's the other thing we're often confronted with: how do you quantify those soft skills? For example, someone in the organization may be a great technical leader but is having difficulty scaling, so what does that really mean in terms of risk to the enterprise? And this is just one of the ways in which [CHROs] go from being functional leaders to strategic advisors."
How HR Leaders Can Prepare to Step into a Board Role
We asked the CHROs serving on boards what advice they would offer to HR leaders who are considering board service in the near future. More specifically, we wanted to find out more about their own preparation process, and what steps they believe a CHRO could take to maximize the overall impact of their presence on the board. Angie Freeman, CHRO & ESG Officer of C.H. Robinson and board member of The Shyft Group shared her experience leading up to her first board appointment. Freeman spent nearly two years preparing for the role, preceded by a period of serious reflection on whether board work made sense in the broader context of both her career and personal life. And this basic first step is what she refers to as "solidifying your intention."
"Ask yourself, if you had an outside view of everything that mattered in your busy life, do you have the time and space to do it? Being on a board and chairing a committee can consume up to 275 hours in a year. It's a significant chunk of time and something to think about."

– Angie Freeman, CHRO & ESG Officer, C.H. Robinson and board member, The Shyft Group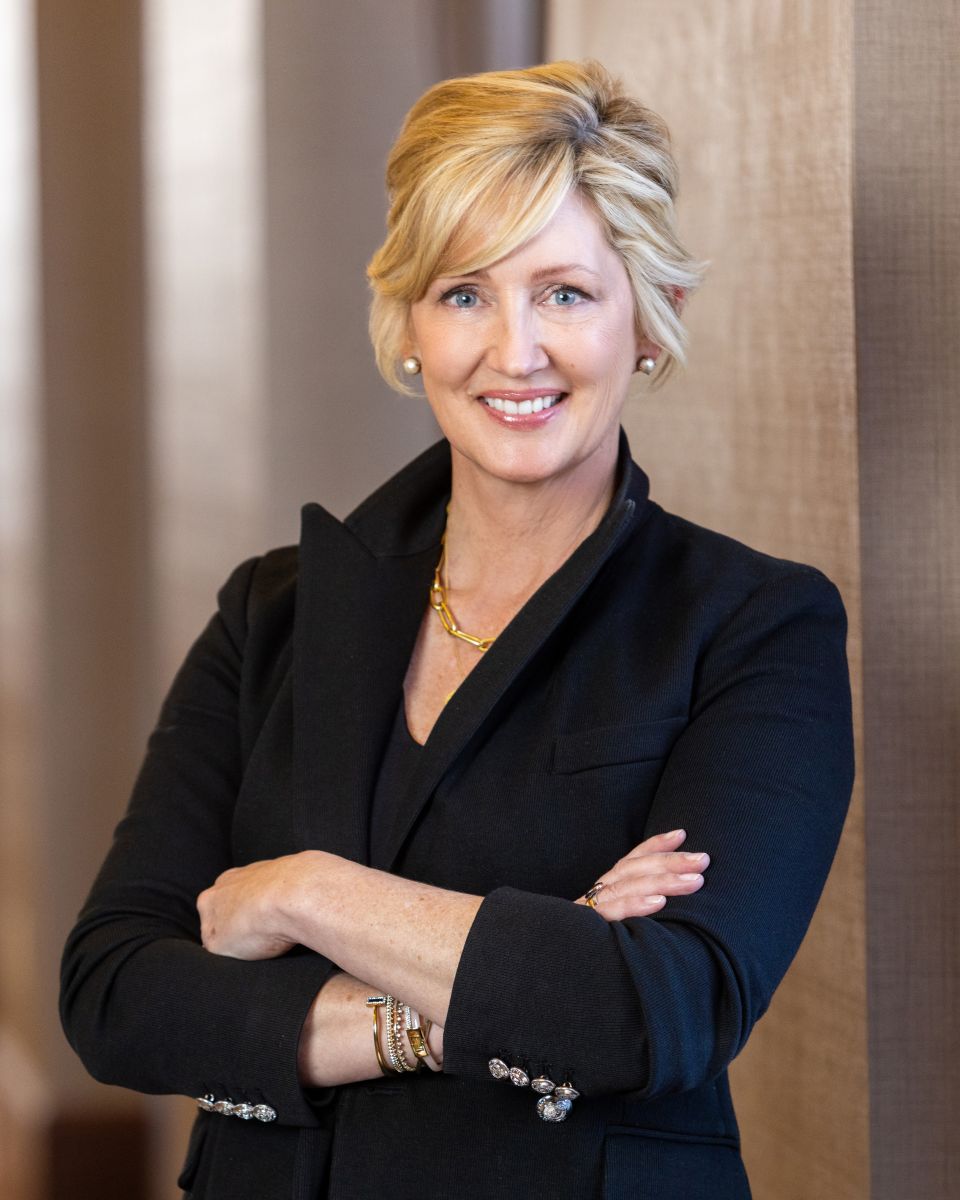 For those willing to make the commitment, she stressed a few additional points of preparation, including gaining support from leaders within your current organization, practicing your interviewing skills, and above all, remaining persistent in your search despite inevitable rejections. "All in all, the process took me around a year and a half, so it might take a few tries," she said. "But remember, don't take it personally."
Freeman also shared the view that nearly all of the CHROs we spoke with mentioned: Take the time to educate yourself on the specific business, as well as the basic principles of corporate governance before you put yourself in the running for a board position. This might include going through a certification program or as Burks suggests, broadening the lens through which you look at your existing role, as well as both the internal and external factors impacting your organization.
"I would say start with thinking about your own function differently," she said. "If other CHROs are like me, oftentimes I felt very focused on making sure that my department was working well and that we were meeting all of our objectives, but I'm not sure that I always stepped away enough to look at the system, to look at how we were engaging and operating."
Creating Shareholder and Leadership Value
In addition to bringing value to the boardroom, CHROs who are sitting executives can bring new learnings and insights to their current roles as well. "It's such a broad purview, being a board member," Mehra said. "You're dealing with a variety of topics from sustainability to cyber security to succession planning. The diversity of topics and opportunity to engage in discussions that create value and impact business is energizing." She added that the world of business extends far beyond your own company and industry, and serving on a board enables you to learn more about the challenges and opportunities beyond your organization's walls.
For those who have retired, board service can also lead to a new, exciting chapter of your career. "I don't know that people often think about board service this way," said Foster, "but I consider it an absolute privilege to be a board director, whether it's public, private or non-profit, and to be a steward of assets on behalf of the people we serve."
View more video insights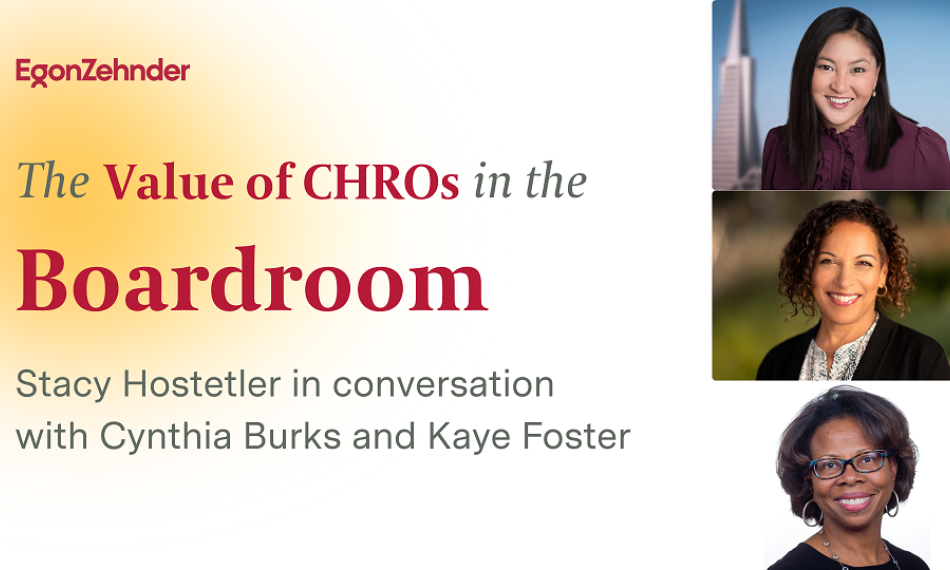 Discover how CHROs are redefining their roles as strategic advisors and risk mitigation specialists in the boardroom, highlighting the essential value they provide beyond traditional HR functions. Watch video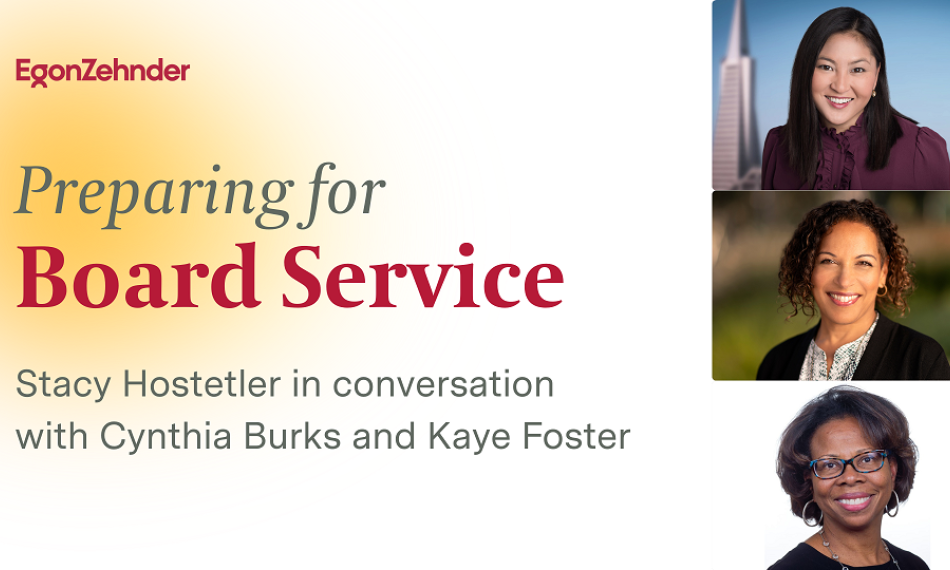 Learn valuable advice from CHROs on board service prep, time commitment, gaining organizational support, and broadening your perspective for maximum impact. Watch video