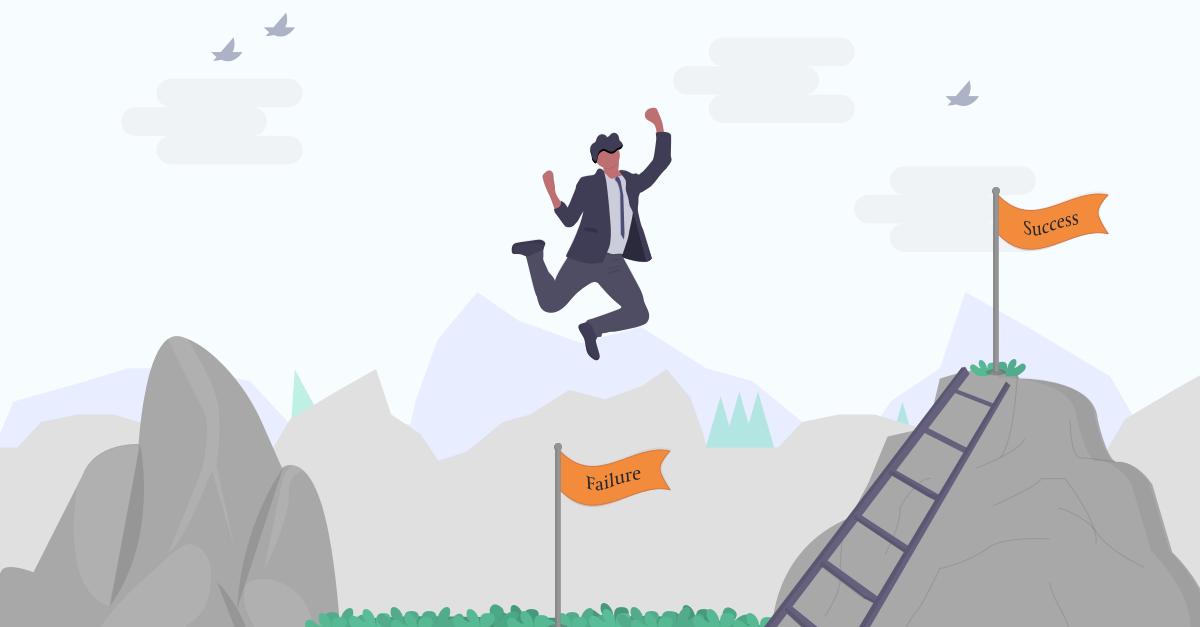 I've talked a lot about what makes a strong CMO from a skills perspective, and what CEOs and businesses today are looking for in a marketer. The CMO role is so customized according to the industry and the objectives established by the board and CEO; this means it's likely the strategies you are executing on and the way your organization is structured will be different as quickly as next month. What's more, marketing is one of the most rapidly changing functions in the C-suite. These factors combined mean there is inherently much more transformation than any other C-suite function. Transformation is critical to success, yet risk is a natural extension of the conversation.
At the invite-only Summit, 120 of the top marketing leaders around the world were invited to share their stories of transformation, risk and success related to their businesses, their own personal growth stories, and learnings acquired along the journey. What became especially clear during the event was that change is the only constant. Some key themes we discussed at length were the idea of personal transformation, business transformation and the cultural shift towards rewarding risk.
Personal Transformation
There is a constant personal reflection for marketing leaders throughout their career, whether it's at one company in one role or between two company roles. For example, while there is always more to learn and understand, it can also be powerful to unlearn certain things. According to Carrie Bienkowski, CMO of Peapod.com, "we're so focused on the skills and the knowledge that we build all the time, I think sometimes we might have a blinder to those things that we need to unlearn. Not necessarily because they're bad habits, but industries have changed or the paradigms have changed…it's all part of being an adaptive, evolving individual and a great leader."
"Sometimes we have a blinder to those things that we need to unlearn."

Carrie Bienkowski, CMO of Peapod.com
Personal transformation can also come from stretching yourself professionally. Some organizations – particularly legacy brands – have marketing built into their DNA, and it's natural for them to blend brand marketing and analytics to arrive at the best solutions and products for their customers. For other organizations, such as newer brands in Silicon Valley, it can be a challenge to bake marketing into every initiative early on. Becca Van Dyck, CMO of AR/VR at Facebook, notes that for her, "the hardest transition was going to Facebook after Levi's. I didn't go in blindly, but culturally it was very different than all of the previous companies I had worked for, where marketing was a fundamental pillar and driver of their business. Facebook didn't grow with the benefit of marketing, so there was no track record. There was no historical company muscle memory for why marketing can help drive the business and should be valued. As the company grows, and as our business challenges evolve, it becomes more and more obvious why marketing can help the business."
However, with age comes skill, and with skill comes the ability to draw from past situations and solutions to evolve through these periods of personal growth.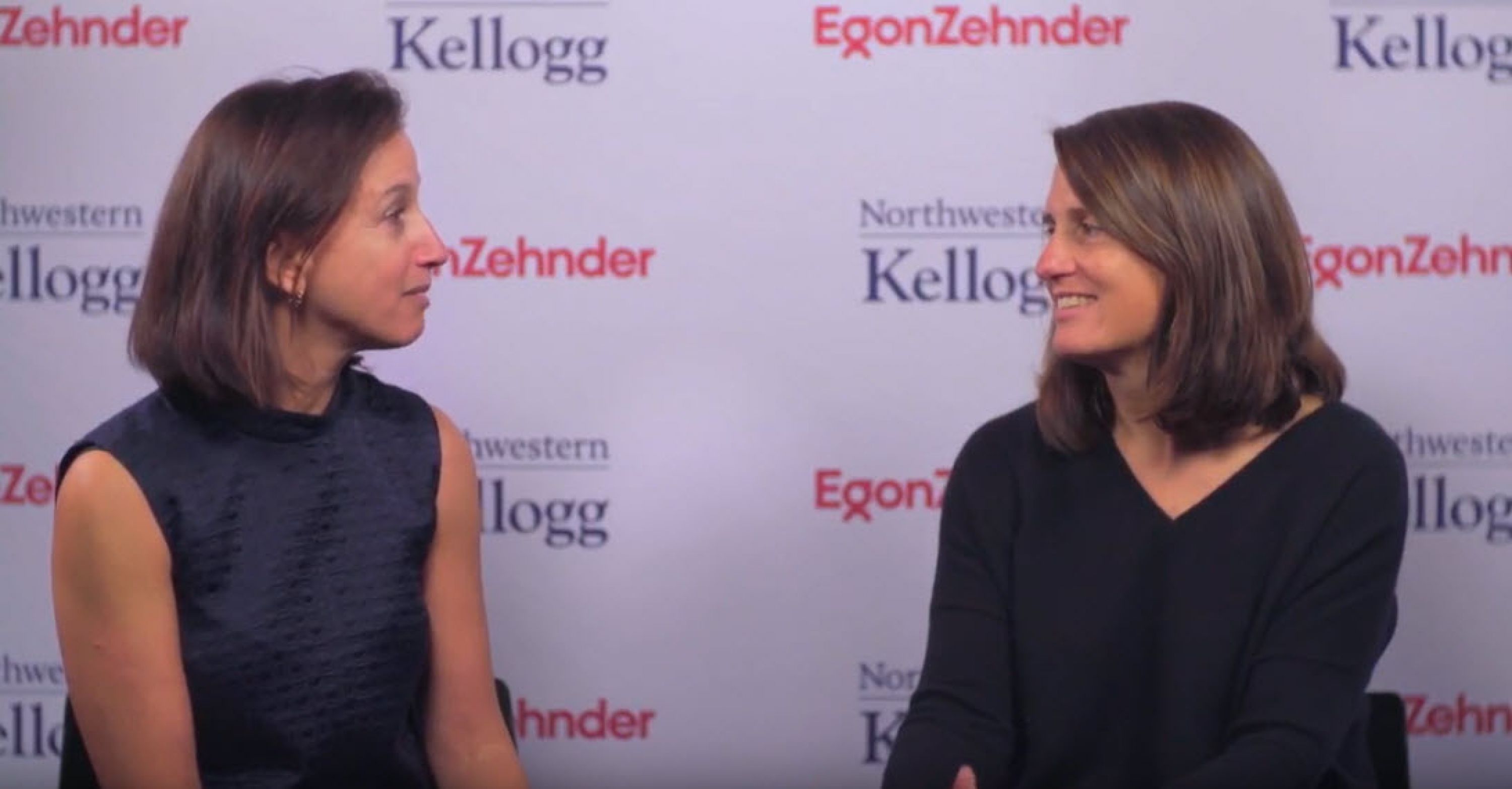 "The hardest transition was going to Facebook after Levi's. I didn't go in blindly, but culturally it was very different."
Business Transformation
However, business transformation can also go hand in hand with personal growth due to the nature of a challenge. Kevin Hochman, president of KFC U.S., shared his story of business transformation: "Five years ago when I started there the stock analysts were saying, 'maybe we should spin off and sell the U.S. KFC business.' What a shame that would have been…We resuscitated the brand, and more importantly, brought it back to relevance here in the U.S…So many legacy brands that had their heyday 20 or 30 years ago and were number one or number two in their category now have a new millennial customer and their values are completely different. What you see a lot of these legacy brands do is run away from all the things that made them so darn special. The reality is, you have to embrace that DNA, but you have to do it in a new, more relevant way."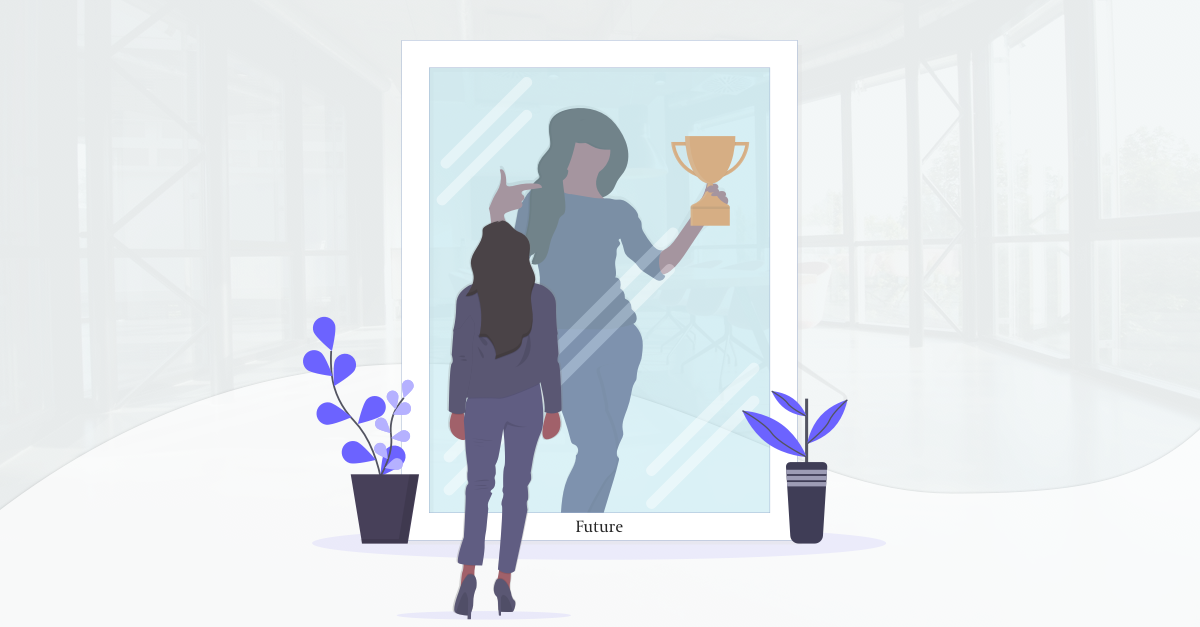 Balancing between relevance and DNA is a difficult business challenge, particularly while experiencing tumultuous business climates, industry disruptors and new customers to attract.
In fact, when asked on a panel at Kellogg about habits that have stood the test of time to help get to the root of a challenge in order to solve it, Raquel Rozas, CMO of GoFundMe, said she writes everything down to clarify her thinking. Carrie Bienkowski always goes back to viewing the problem through the customer lens, and similarly, Cynthia Soledad, my colleague at Egon Zehnder, reminds herself of what she already knows about customers, clients, and people to help solve the challenge at hand.

Play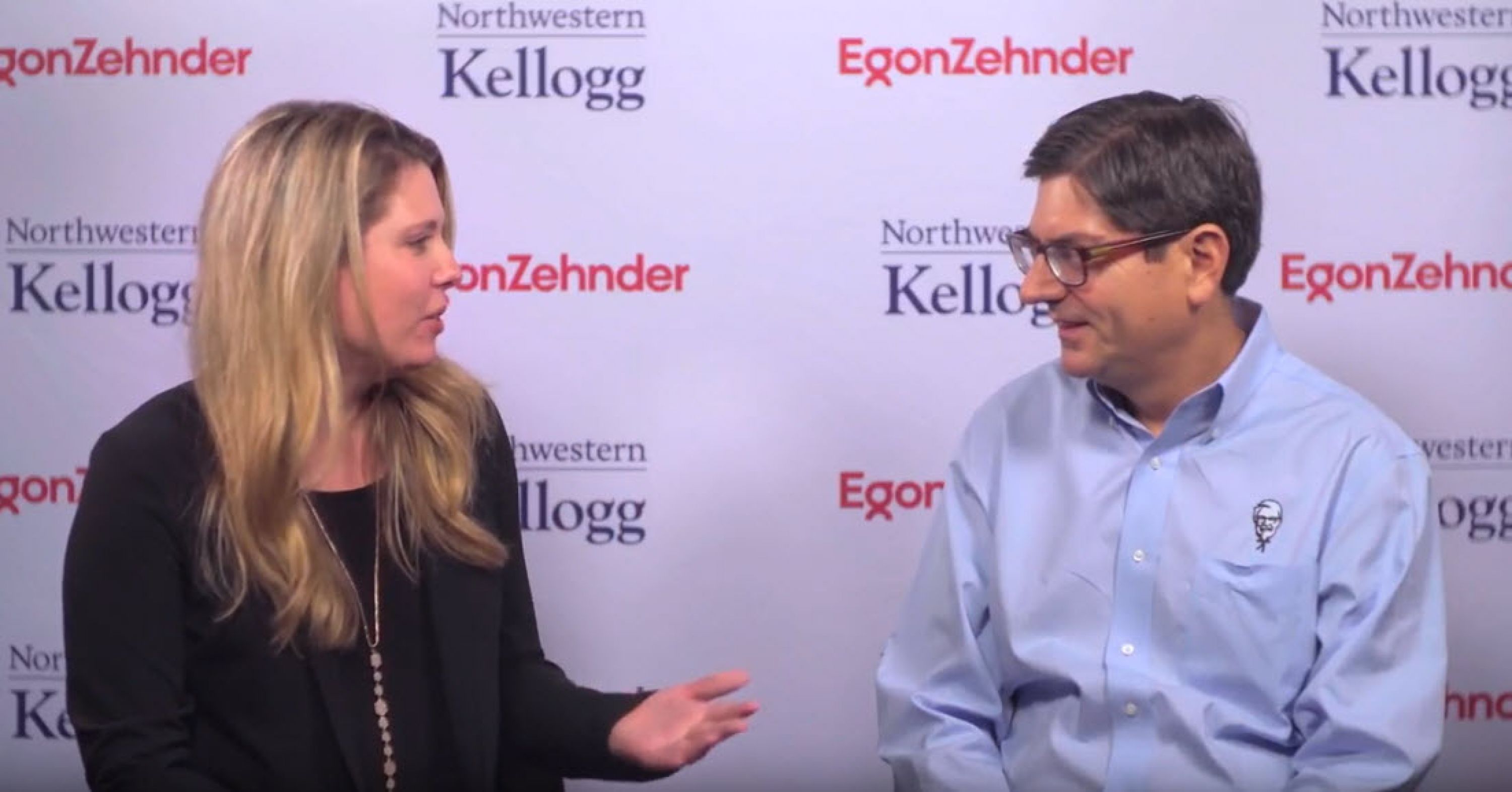 Becoming a better marketer
What many of the Summit attendees also expressed interest in was the subject of risk, and facing the challenge of truly rewarding failure. Now that transformation is the word du jour, marketers have to get comfortable with surprising and delighting customers – sometimes that means through speed of delivering a product, or a creative brand campaign to get into their hearts and minds. This means introducing risk, something most brands aren't comfortable with even though they say they reward it. For example, the idea of becoming a culture that welcomes and rewards risk – and by extension, failure – is fashionable in today's business world, but the opposite is usually true.
Eric Reynolds, CMO of Clorox, notes that in a legacy business facing disruptors, failure can be a difficult subject to broach. "The way we work really informs the outputs we produce, and that way we work is well established in my industry. It's not just Clorox. It's a lot of other larger packaged goods firms. Fundamentally, you see a culture that isn't comfortable with not knowing. Our culture of certainty, of rigorous testing, produced a lot of great results over the years, but it's created an inherent slowness, a risk aversion. What you have to do is transform that culture to embrace risk taking.'"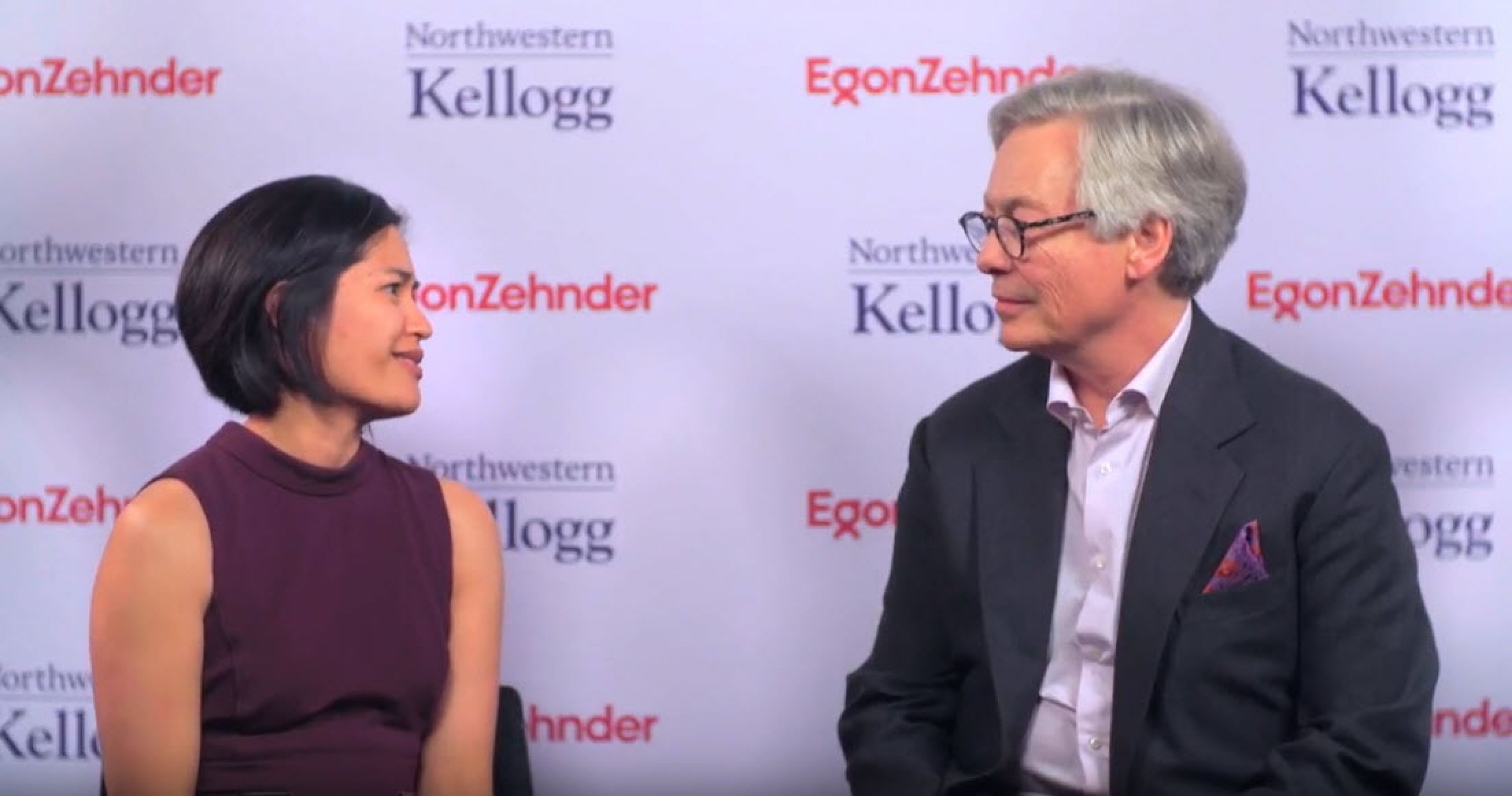 "One of the ways agility in an organization moves forward is the ability to collaborate in a structured way."
2019 – And Beyond
As CMOs continue to face obstacles in the dynamic business world, it's important to remember these primary takeaways from the 2018 Marketing Leadership Summit, gleaned while surrounded by peers who have faced or are facing similar situations.
As one attendee said, "I have to change myself as much as I'm asking my organization to change." Something we should all remember as we continue down the path of transformation.
This article was originally published on Forbes. View the original article here.

---

Learn More About the Kellogg Marketing Leadership Summit

Egon Zehnder partnered with the Kellogg School of Management and McKinsey & Company for 2018's summit, Transformation: For Your Organization & For Yourself.